B2B Digital Marketing for Semiconductor Companies
Within the B2B electronics industry, semiconductors take up a massive $400 billion share. If you work in this part of the industry, there's exceptional potential for your company. Whether you operate in test and measurement, wire harnessing, embedded system design, or fiber optics, there's a strong demand for your business. If your bottom line isn't what it should be, chances are your target clients don't know you're out there. Let IDS refine your message with B2B digital marketing for semiconductor companies!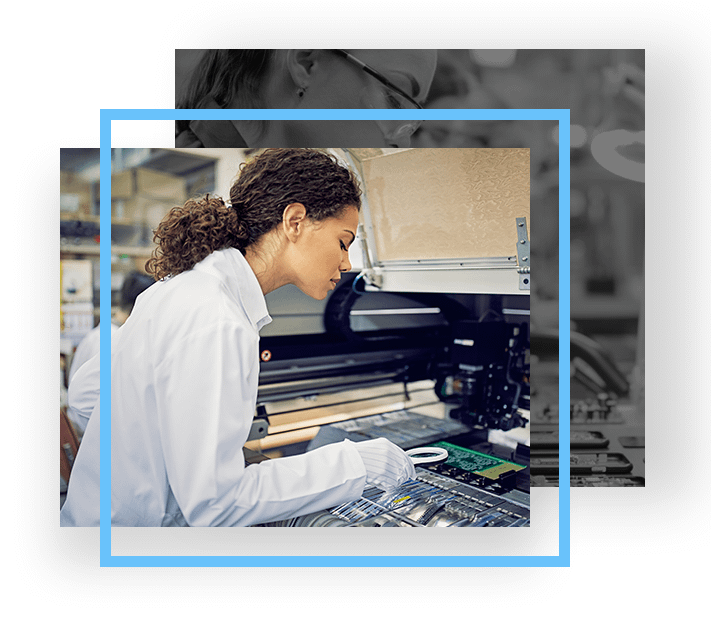 How Does B2B Digital Marketing for Electronics Companies Work?
Did you know that around 38% of brands risk losing customers because of poor personalization efforts? This is a real missed opportunity for B2B companies like yours, as information that pertains to customers is often helpful when it comes to easing them through the sales funnel. This is just one example of the many areas IDS will work to improve when you trust us to revamp your digital marketing strategy.
When you partner with IDS, you'll work with a dedicated account manager who will get to know your company and the industry space you operate within. Together, you'll create personas of your target clients, and your account manager will do research to determine how best to reach them online. We'll also take a look at what your competitors are doing to ensure that your results match or exceed theirs.
Many B2B buyers think that most B2B content is below par. Our content team can ensure that your website doesn't fall into this category. They'll craft targeted messages in the form of blogs, eBooks, infographics, and website pages, and we'll position them to be highly visible to your prospective clients. Delivering a relevant and targeted message to this select group is a more effective way to get their attention than with broad outbound strategies and can get you much stronger results for your marketing budget!
Your customized approach will draw from a wide range of inbound digital marketing strategies, including:
Web Development
SEO
Email Marketing
Content Marketing
Social Media Marketing
Analytics & Strategy
Video Production
Paid Digital Advertising
Product Marketing
Online Event Marketing
Brand Building
Competitive Analysis
The result is a flexible campaign that leverages numerous data points in order to help you achieve better visibility among your ideal client base. We'll adjust our strategies as needed to ensure that your brand continues getting great results despite changes in the industry.
Want to learn more about how IDS manages digital marketing for B2B electronics companies? Contact us today!
Ready to learn more about how IDS manages

Digital marketing for Electronic Businesses?