In the fast-paced world of digital marketing, a franchise's success relies on a strategic combination of innovative techniques and proven methodologies. And as digital marketing for franchisescontinues to evolve, business owners must adopt a flexible approach to reach their target audience effectively.
A forward-thinking franchise development marketing agency like Integrated Digital Strategies (IDS) recognizes the significance of staying ahead of the curve. We employ cutting-edge technologies and tailor-made strategies to ensure franchises capitalize on the full potential of digital marketing.
Over the years, we've worked with franchises across all industries, from food to automotive and nearly everything in between. And in this dynamic digital marketing era, we've witnessed that franchises possessing certain qualities can excel. Let's talk more about how you can actively implement the following five key qualities that successful franchises have in common to boost your business.
Embrace the Impact of a Franchise Digital Marketing Agency
A successful franchise business understands consumers increasingly turn to online channels to discover, research, and engage with businesses in today's tech-savvy world. From social media platforms and search engines to emails and content creation, marketing offers many opportunities to connect with your target audience.
And in the highly competitive franchising landscape, digital marketing can be a game-changer. With an ever-increasing number of consumers relying on the internet for help making informed business decisions, acquiring services, or simply making purchases, franchises must embrace digital marketing to stay relevant and competitive.
A reputable and reliable franchise marketing team like IDS will equip you with a comprehensive digital marketing strategy that encompasses various elements such as search engine optimization (SEO), social media marketing, content marketing, email campaigns, paid advertising, and more.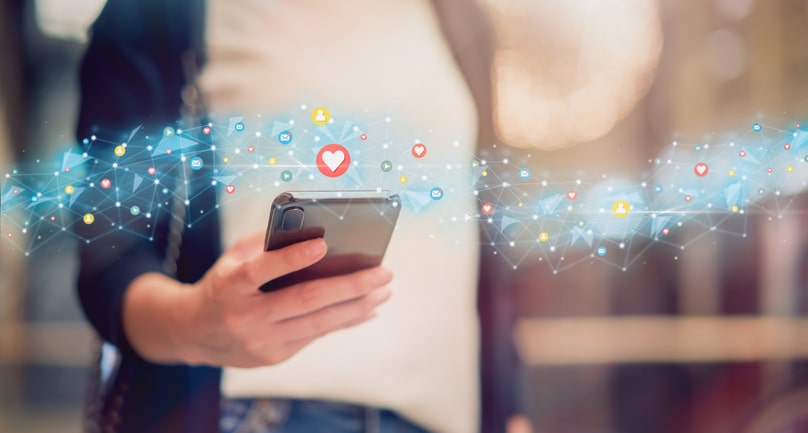 For instance, franchises that leverage social media platforms like Facebook, Instagram, and Twitter can foster meaningful connections with their audience, build brand loyalty, and showcase their unique selling propositions.
Moreover, by optimizing their websites for search engines and creating high-quality content, franchisees can improve their online visibility and attract organic traffic, resulting in more qualified leads and potential franchisees. IDS offers innovative strategies to help you stand out, thrive, and connect with your target audience effectively.
Implement a Comprehensive Franchise Development Marketing Plan
A second crucial quality shared by successful franchises is the utilization of a comprehensive marketing plan. This plan serves as a roadmap for the franchise's growth and expansion goals, laying out the steps needed to attract potential franchisees and build a network of successful partners.
Franchise development marketing goes beyond promoting products and services to end consumers; it involves enticing potential franchisees to invest in the franchise system. As the backbone of franchise expansion, a well-crafted marketing plan is vital for attracting qualified candidates who share the brand's vision and values.
An effective marketing strategy includes targeted lead generation, brand positioning, and persuasive messaging. It identifies the ideal candidate profiles for potential franchisees and tailors marketing efforts to appeal to those individuals. Moreover, a successful franchise development plan incorporates digital marketing initiatives, such as online advertising,lead nurturing through email campaigns and engaging content creation.
Digital marketing tools like Google Ads and Facebook Ads can be instrumental in reaching potential franchisees, as they allow for precise targeting based on demographics, interests, and behaviors. By directing these ads to individuals who match the ideal franchisee profile, franchises can increase the likelihood of attracting qualified leads and expanding their franchise network.
Leverage Data-Driven Decision Making
Data-driven decision-making is a hallmark quality of thriving franchises in the digital marketing sphere. Successful franchises use analytics to gather valuable insights into customer behavior, marketing campaign performance, and overall business operations.
Digital marketing offers a wealth of data that can be analyzed to identify the target audience's trends, preferences, and pain points. Tools like Google Analytics provide in-depth information about website traffic, user behavior, and conversion rates, empowering franchises to optimize their online presence and marketing efforts.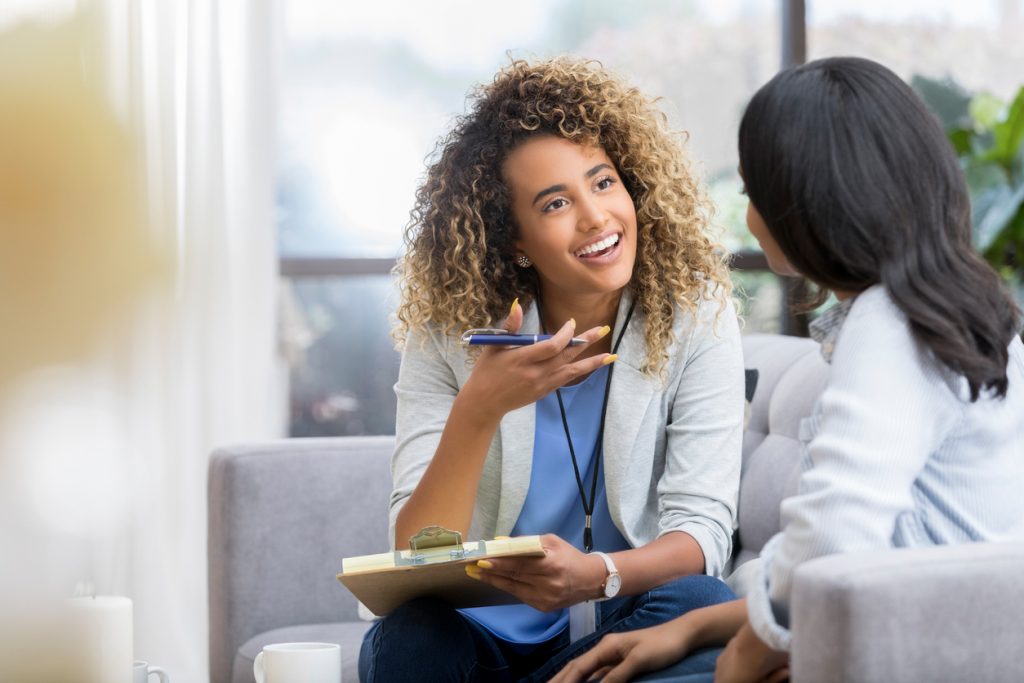 Franchise digital marketing agencies like IDS harness the power of data analytics to optimize marketing efforts, track ROI, and identify areas for improvement. By relying on data-driven insights, franchises can refine their marketing strategies, allocate resources more effectively, and ultimately achieve a higher return on investment.
Foster Personalized Customer Experiences
Another critical quality differentiating successful franchises is their dedication to creating personalized customer experiences. Consumers appreciate brands that understand their needs and preferences and deliver tailored content and offerings.
Personalization goes beyond addressing customers by their names in emails. Successful franchises use data collected from various touchpoints to craft personalized marketing messages that resonate with individual customers. Personalization can extend to website content, product recommendations, and customer service interactions.
Tailoring marketing content and promotions to specific customer segments enhances customer satisfaction and boosts engagement and conversion rates. By employing customer segmentation, personalization tools, and targeted messaging, we help franchises establish stronger connections with their audience.
Adapt and Innovate Continuously
The digital marketing landscape is ever-evolving, with new trends and technologies emerging regularly. To stay relevant and competitive, franchises must be agile and open to embracing new strategies and tools if they want to remain competitive.
The rise of emerging technologies such as artificial intelligence, virtual reality, and voice search presents new opportunities and challenges for franchises. Embracing innovations such as chatbots for customer service, AI-driven content generation, or augmented reality for product demonstrations can give franchises a competitive edge and enhance the customer experience if done the right way.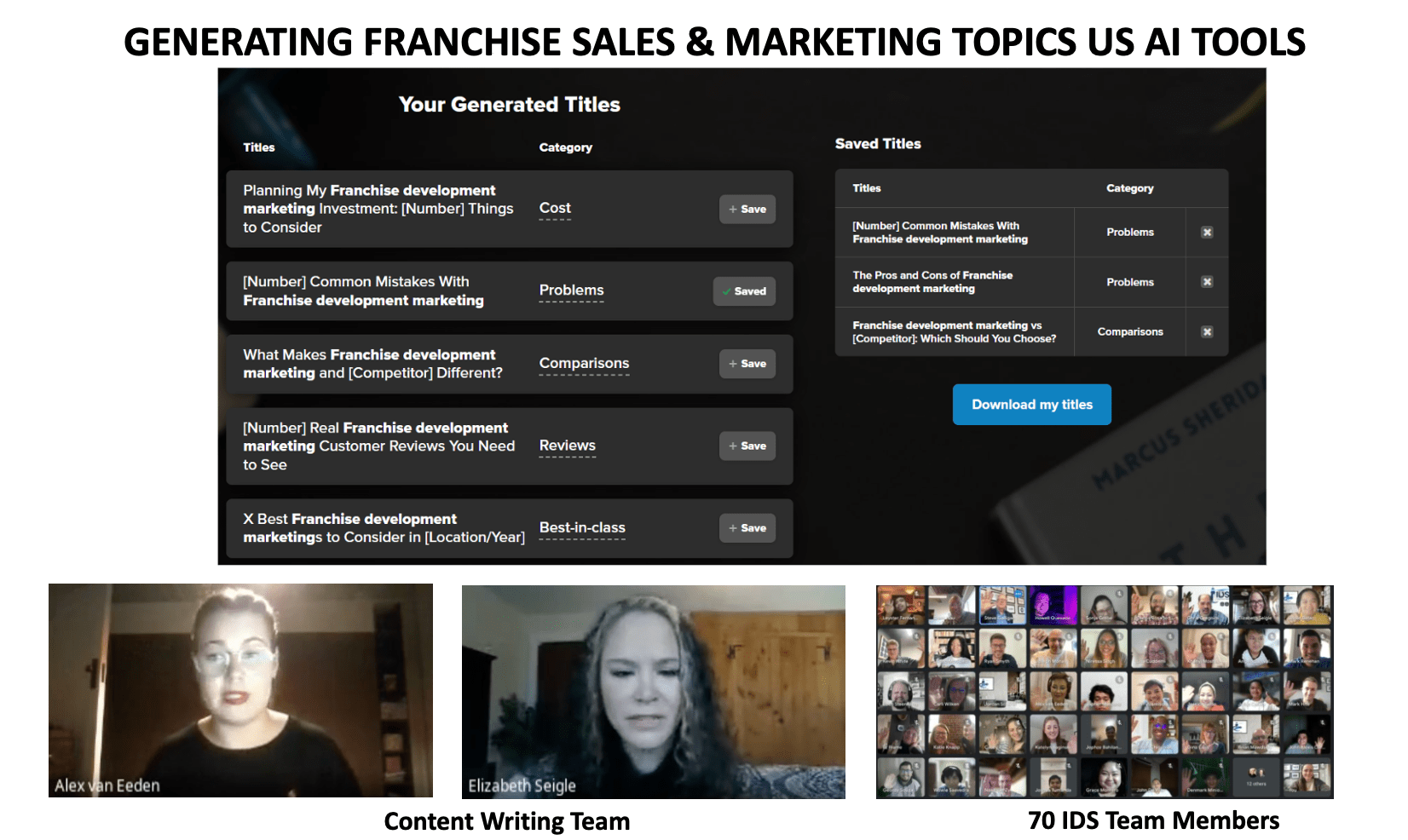 In order to generate quality marketing material, it's crucial to know how to implement these technologies. At IDS, we ensure we stay on top of the latest technologies and systems to keep franchises at the forefront of the industry. By staying current with the latest trends and adopting innovative approaches, franchises can maintain a competitive edge and thrive in digital marketing.
By embodying these qualities, franchises can establish themselves as industry leaders, attract qualified franchisees, and pave the way for a successful and enduring future. With the guidance of a trusted franchise digital marketing agency likeIDS, franchises can navigate the complexities of the digital landscape and capitalize on the vast opportunities it offers.
Contact us today to learn more about how IDS takes franchise development to new heights with digital marketing.