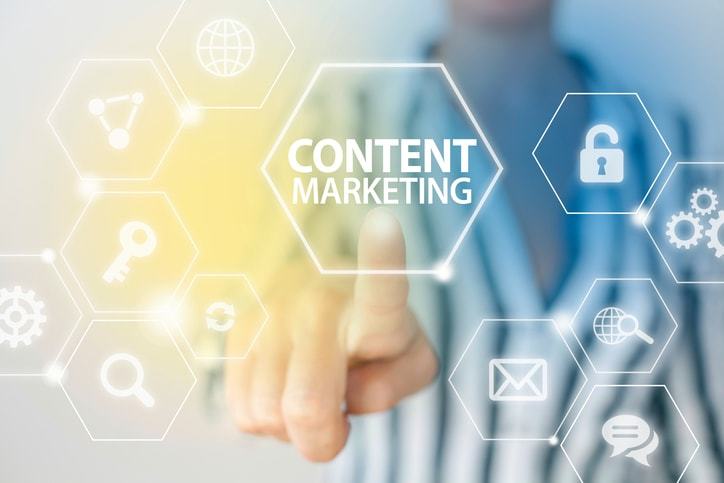 Does creating quality content for your website really matter? It sure does! From the main page content to the downloadables, quality content not only attracts people to your business, but it can turn those people into leads who then turn into customers. Creating quality content can do a lot of good in terms of getting your business seen.
What Is Lead Generation and Why Do You Need It?
Lead generating is the process of attracting and converting people into leads that will hopefully become customers of your business. You can go about attracting people to your business in a number of ways, but the one we'll touch on here is through creating quality content.

One reason why you need lead generation for your business is because it makes it so potential customers find your business rather than you finding them. Does this really make a difference? You bet! Instead of wasting money on marketing tactics that might not even reach the right audience, you can instead focus your efforts on making those who are already interested able to find your business.

Interesting fact: B2B companies that blog end up generating 67% more leads per month than those who don't.

Here are three steps to take to generate more leads through quality content.
Step #1: Identify Your Target Audience
One of the most important steps to take when generating leads is making sure you're targeting the right audience. If you don't target the right audience, then all your efforts to generate leads might just fall through your fingers. Is your audience those in need of dental work? Or perhaps businesses that need specific products or services?

Keep your audience in mind when putting forth money and effort into generating leads for your business. Targeting the right type of people is important for any business looking to get seen.
Step# 2: Research Your Market
Another important aspect of generating quality leads is to thoroughly research the market in which you want to target. Do people have need of the services you offer? If so, where? And what other companies will you be competing with?

Knowing your competition and whether or not your products or services have high demand will be a great boon to your business as you get started and as you grow.
Step #3: Creating Quality Content
From landing pages to blog posts to e-books and infographics, content matters. Not only will you be able to attract potential customers to a specific landing page or blog post with SEO keywords, but you will have the chance to engage them with relatable content.

Despite what many people may think, you can't cut corners by posting content that contains the right keywords but the content isn't up to par. By creating quality content with the right keywords, you get the best of both worlds.

If you're interested in learning more about how you can create quality content for your website and generate more leads while you're at it, contact us at Integrated Digital Strategies today!