What is Franchise Development? It is the process of identifying the different people who buy particular franchises. Each franchise organization has unique attributes that attract potential buyers and it is critical to identify these attributes and create groups that are categorized into franchise personas. As soon as personas are identified, the next step is to create content that attracts the many groups that fall into categories of people that purchase a franchise.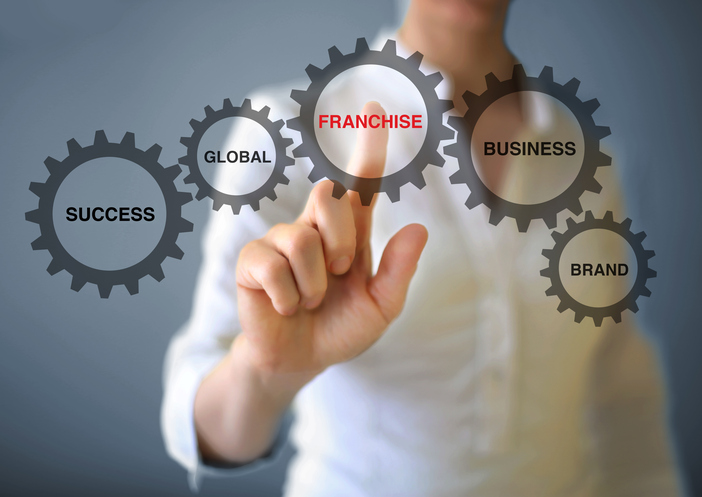 Why Develop Personas?
The main reason to create personas is that it is necessary to address the questions and concerns that prospective franchise buyers have. Do you attract multi-franchise buyers with a high net worth? Are you seeking—and do you have—military veterans in your portfolio of franchisees? Each franchise organization has groups of people that represent ideal buyers, who have needs and concerns that need to be answered. This is achieved through well-researched and well-written content on your website in the form of blogs, case studies, infographics, and eBooks.
Purchasing a franchise is a life-changing event. Typically, it represents a milestone such as retiring from a long career, an inheritance or newly acquired wealth, or simply a desire to become your own boss. Each person who represents the persona of a buyer of your franchise requires that you address all questions and concerns that they may have.
When developing the persona of your franchise buyer, it is necessary to list the questions that are typically asked by a prospective franchisee. At the International Franchise Annual convention in San Antonio, TX in 2016, it was mentioned that the average person spends up to an hour looking at the website of a franchise they may want to purchase. In addition, they read content for thirty minutes to learn about the advantages of buying your franchise.
Each franchise buyer persona must be written to the intended audience. The multi-franchise buyer will want to know what territories are available to them. The person leaving a career could be most interested in knowing what kind of training will be provided. Perhaps the veteran who is leaving the military will want to know what financial breaks are offered as a reward for service to their country.
What Comes after Persona Development?
When the franchise persona is complete and the content is created, the content then needs to be distributed. Typically the website is the best place to host this information, where content can be added to the website's main pages or the blog.
A well-designed franchise website will take into account the buyer's journey and lead them down a path that helps them feel comfortable they are making the correct decision to take the next steps to become part of your franchise organization.
Social media is another option to let people know who the ideal buyer is for your franchise. Without performing a well planned and produced buyer persona, a franchise runs the risk that they will lose quality buyers by not reassuring them of the many reasons they fit the profile of similar owners.
How Are Personas Relevant for SEO?
Lastly, franchise development persona plays a key role in search engine optimization (SEO). Google and other search engines have embedded algorithms that allow for well written and clearly defined content with good keywords to rise to the top of a search. For example, if your site speaks to the advantages of veteran or multi-franchise ownership, people that fall into these categories will have an easier time finding you when you rank higher in online searches. It comes down to speaking to your ideal audience so that they find you. Without great franchise development personas, there is a strong likelihood that your message will not reach your ideal audience.
Integrated Digital Strategies specializes in franchise development utilizing an inbound digital marketing approach. We work with dozens of franchise organizations to help them attract highly qualified prospects each year. For more information, contact us at info@integrated-digital-strategies.websitepro.hosting.