At IDS, we know how important it is for businesses to have social media and reputation management solutions. The goal of these services is two-fold, as they complete your business's online presence and give your business the ability to present your best, most authentic selves to potential customers. 
As you think about your business's social media marketing, it's also important to consider developing a corporate social media policy. Social media isn't going anywhere: estimates reflect that in 2022 4.6B people worldwide will use social media. This number is projected to increase to nearly 6B by 2027. 
With more people using social media platforms and the influx of remote working, it's easy to see how the personal and professional lines within social media use can become unclear. In 2021, 98% of workers stated they had social media profiles for personal use, with 77% of workers reporting that they use social media at work. The same research found that 45% of companies have no social media policy for their employees.
Businesses of all sizes should consider creating and updating their social media policies to ensure they're providing clear guidelines for acceptable online behavior for all employees. What employees share on social media can be interpreted as a direct reflection of their employer's brand, leaving companies susceptible to a higher risk of damage to their brand and its reputation. 
Companies can take different approaches to social media usage while on the clock, and social media policies are the best way to clearly define acceptable use.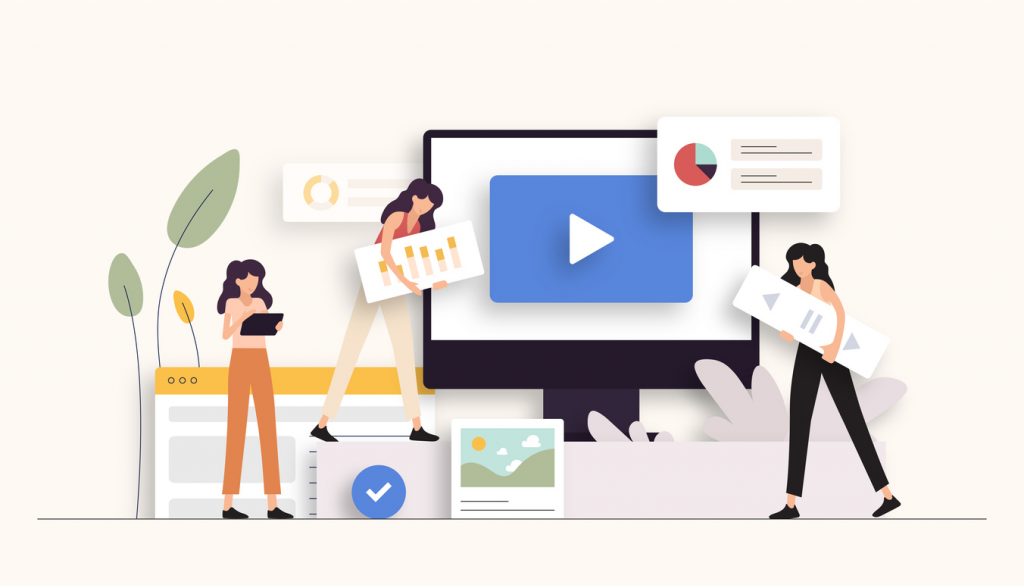 Why You Need a Franchise Social Media Policy for Your Business
Social media policies present a unique challenge for businesses. On the one hand, the affiliation from employees can lead to positive outcomes while respecting the liberty of free speech. On the other hand, you need to protect your business's interests and online reputation.
Developing a social media policy for employees that takes personal freedom, the law, and your business into consideration provides some measure of control over your brand's affiliations, reputation, and image. Experts say the key to developing a great strategy is to be proactive, not reactive.
With a social media policy for your business, you're not just taking one department of employees into account: there are many levels of employees to consider. When crafted correctly, a good social media policy will protect your employees' creative freedom while ensuring posts are aligned with your business's values and tone, no matter their level of employment.
Social media marketing for franchise businesses comes with many benefits. Your business will be able to engage with new audiences, handle customer service inquiries, and increase sales, all while boosting brand awareness.
Social media policy is intended to provide both the company and its employees with guidelines to ensure usage is safe, consistent, and scalable.
Here are a few additional benefits of creating a corporate social media policy:
You'll maintain a consistent brand voice, tone, and messaging across all social platforms and channels.

You'll prevent possible PR crises that can arise from potentially offensive posts and have effective responses ready if crises or data breaches do occur.

You'll protect confidential data privacy of customers and stakeholders alike.

You'll instill confidence and encourage creative freedom in your employees when posting branded content, as long as they align with the policies you put in place.



Policy Elements and Best Practices
When developing a social media policy, it's important to consider all aspects of your business and its goals with social media usage. The rules and regulations you create should be a reflection of your brand, values, messaging, and tone while helping protect you and your company against legal or regulatory disputes.
Social media policies vary by company and should align with your social media strategies. Your policy should aim to increase the effectiveness of your procedures while ensuring anyone who posts from your company is encouraging a positive brand image.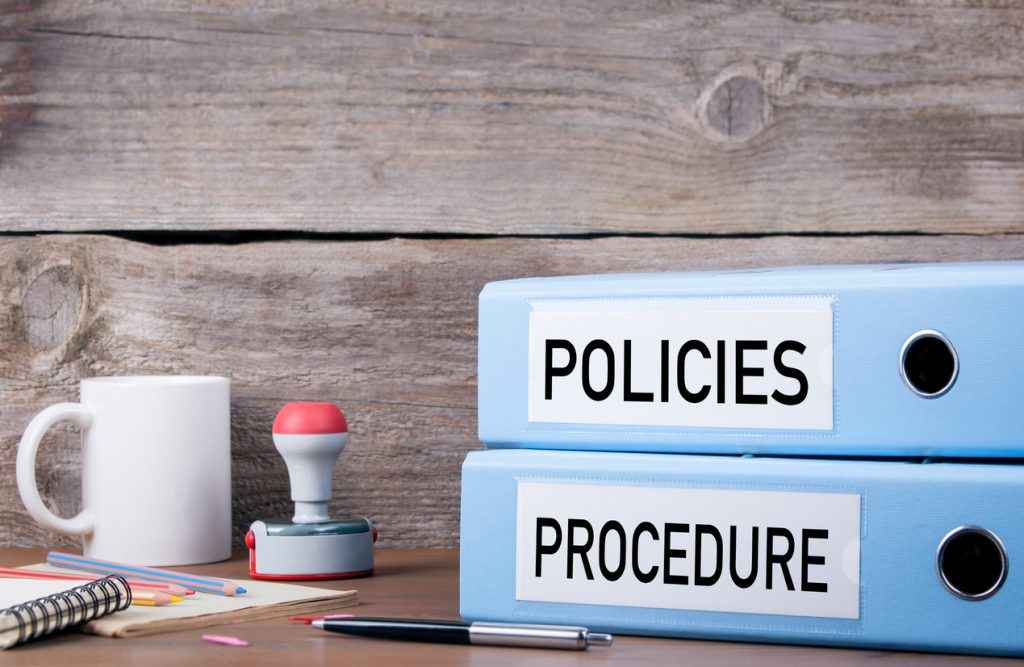 Some elements that other companies have included in their social media policies include:
Don't share confidential information.

Ensure your beliefs are separated from that of the company by establishing that the opinions are your own and/or are properly sourced.

Never post content that can be seen as discriminatory, bullying, or harassment.

Don't respond to customers unless you are part of the official social team.



Whether you choose to err on the side of caution or wish to have a more flexible approach, there are endless amounts of policy elements that can be incorporated into your social media policy. Again, it's all about making efforts to take your company and brand into consideration.
As you mull over different social media policies, there are some best practices you can embrace and implement as you decide your approach.
Best practices for social media platform policies can include:
Providing clear definitions of the objectives, directions, and roles to distinguish what is considered company-affiliated (official) versus personal (unofficial).

Containing specific examples of what is considered acceptable for codes of conduct and content.

Supplying any regulations or legal restrictions in regard to confidential information and references.

Outlining circumstances and procedures for conflict and/or crisis that require company intervention. 

Encouraging employees to participate in social media to help build their personal brand as well as the company's.

Referencing, reviewing, and updating the policy consistently to ensure timeliness.

Taking into consideration all levels of employment and their perspectives to address concerns. 

Making your social media policy a part of the onboarding process for new employees.



Social Media Franchise Marketing Services from IDS 
No one understands social media franchise opportunities like IDS. Our team of expert social media strategists has worked with a number of brands and knows the unique circumstances of marketing as a franchisor, and we'll help you get the most out of your experience.
Our social media marketing for franchises is designed to complete your business's online presence by balancing pertinent information with authentic brand representation.
For example, we can highlight the relationship between your brand and current industry trends while showcasing new location openings, calling attention to the value propositions that make your business unique, and sharing other franchise brands' franchisee success stories.
The team at IDS creates social media marketing solutions that:
Understand your business and identify market trends and competition

Establish a multi-faceted, scalable social media strategy to position your brand across multiple social platforms

Provide strategic content to promote on your website and social channels

Implement paid content promotion and social media optimization strategies

Rely on

closed-loop reporting techniques

by using marketing automation platforms and your CRM in order to track ROI



We take the time to get to know you and your business as we develop social media management for your franchise. Whether you need organic campaigns, paid campaigns, reputation management, follower development, or social page optimization, the services IDS provides are ideal for franchise businesses.
Let us help you develop a corporate social media policy that incorporates all the best that social media has to offer for your business.
Are you interested in learning more about how IDS can help your business get started with sound social media marketing and corporate social media policy? Contact us to set up a time to meet with a member of our franchise marketing company team today!