As the owner of a healthcare practice, you might be new to a different type of practice: creating or managing content for a blog on your website.
Blogging lies at the center of an inbound marketing strategy and is the most important step you can take to attract new patients to your practice and invigorate your bottom line—while positioning yourself as an industry expert.
If you know the type of content your prospective patients want and need from your blog, you're already one step ahead of your competitors. But before you begin creating content for your blog, be certain that you're optimizing the content you create.
While inbound marketing holds the promise of bringing new patients in your door—unlike direct mail pieces that go out your door—optimizing your content could mean the difference between landing on the first page of an organic search and the sixteenth page. And you know that people rarely dig that far.
As proud as you might be of your website, if it's not optimized, it's ineffective. Follow these content optimization guidelines and to boost your blog's ability to bring new patients in your door: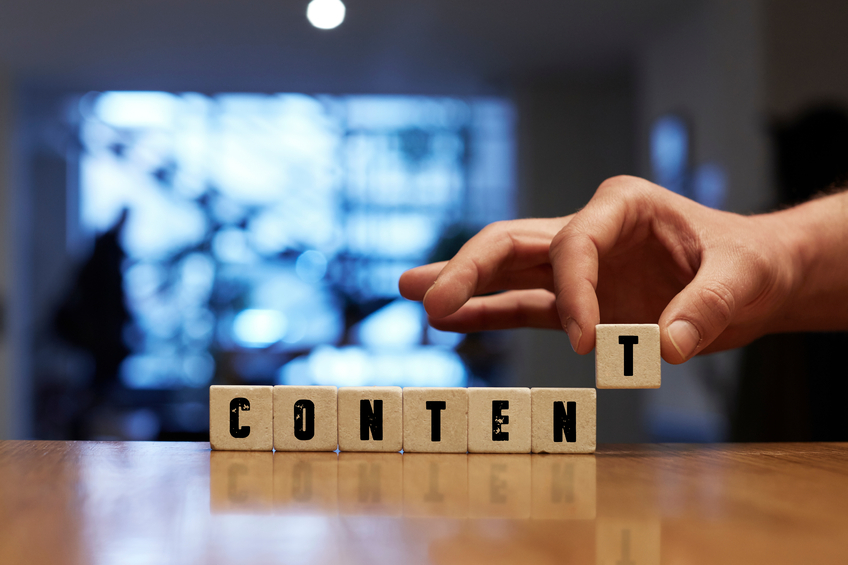 Content Optimization with Keywords
Just as you probably do when searching for something on the Web, your prospective patients look for information by inputting keywords. But when you're creating or optimizing content rather than searching for it, you want to make the best possible predictions of the keywords those prospective patients will choose.
This is where Google Adwords can direct your efforts so that you can make the best choices. Type in a keyword, and this content optimization tool will tell you how many people are using it—and similar keywords—as they conduct a search.
At this juncture, it's vital to remember that content optimization is about marketing to the masses. It's not about invoking your healthcare education to come up with the keyword "extension of the incisal ridges." You'll find that most people search for "overbite" instead. Likewise, it's not about assigning your aspirations. This mistake could lead you to come up with a lengthy keyword, such as "the best dentist in the DuPage County area of Illinois." Most people prefer to stay close to home, so they will likely include their community of residence in a short keyword, such as "Naperville dentist."
Assumptions about keywords can backfire, so you cannot afford to skip this crucial exploratory step.
Optimize with Restraint
With your choice keywords in hand, build each page of content on your website around one keyword. This may feel restrictive, but a well-optimized page is centered on one keyword only. The page can include some words closely related to your chosen keyword. If you're brimming with keywords, the solution should be obvious: create more pages.
The search engines will reward your restraint and sense of purpose. Each time you create a new page of keyword-centric content, they react by elevating your ranking. And the higher your ranking, the easier you'll be for prospective patients to find.
Optimize by Stressing Quality First, Quality Always
While the search engines reward focus, they favor high quality equally. Google is well known for closely guarding its algorithms, but it clearly articulates its definition of quality.
Before you write or approve content for your dental practice blog, be sure you understand where Google sets the bar on the issue of quality content. Reading its standards, expressed in the form of questions, is worth every minute of your time.
Optimize by Heeding the Details
A WordPress tool called SEO Yoast can assess how "SEO friendly" your content is. But you don't need to create your content in WordPress to heed three other small but important details to fully optimize your content.
These details include ensuring that each page of content:
is at least 300 words long;
is professional but concise, with bullet points to ease reading; and
features outbound links.
Following these "content cues" gets easier with practice, but if you want to bring dynamism to your practice's content, reach out to the experts at Integrated Digital Strategies. As our name implies, we integrate all the content optimization objectives for your practice, and we can catapult your blog's ability to bring new patients in your door.