So you've embarked on a new strategy to market your franchise opportunities with your franchise content, but how do you know if it is working? By now, you'll understand the importance of franchise content marketing to attract potential new franchisees, but what's the use if you can't determine the success of your campaigns?
This is why analyzing your content marketing performance metrics is of utmost importance. The information you glean from your investigation can be used to optimize your content and content marketing efforts to ensure that you continue reaching the right people.
I took some time to speak to some of our content marketing experts here at IDS, who provided some valuable insights into how franchises can measure their content marketing performance.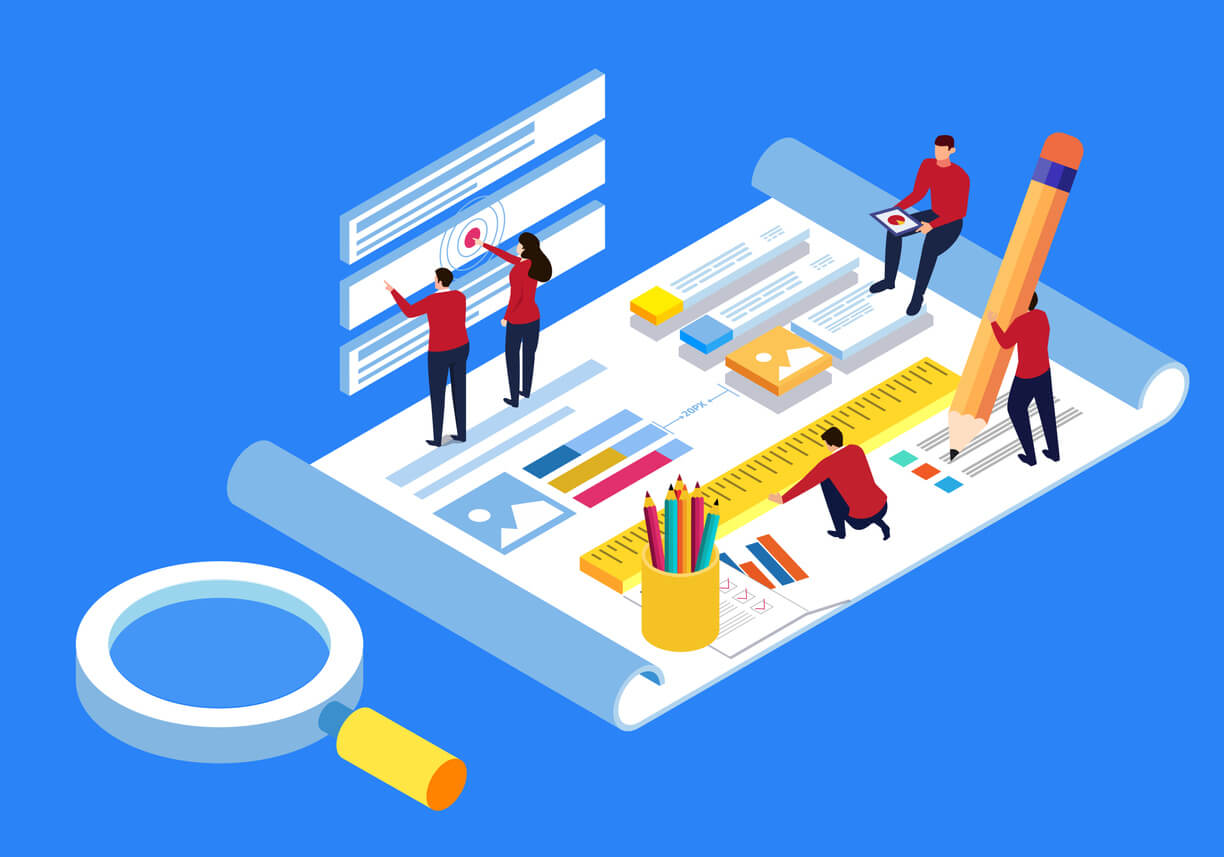 Why It's Important to Set Franchise Content Goals
Before you can go about measuring the success of your content marketing efforts, it's essential to set goals and define your key performance indicators (KPIs). With so many metrics available for you to analyze, you'll need to be specific about your goals and KPIs. In doing this, you'll be laying the foundation for successful content analysis.
So, what are KPIs? Key performance indicators are specific metrics that allow you to assess your performance over time. For example, some common KPIs are revenue generated, leads generated, profit margin, or retention rate. Later in this article, I'll discuss the KPIs you should look at in your franchise content marketing efforts.
Once you've defined your KPIs, the next step is to set SMART goals. SMART goals are goals that are:
Specific
Measurable
Attainable
Relevant
Time-Bound
Here's an example of a SMART goal for measuring the performance of a franchise blog.
Specific: We want to increase the number of visits to our blog through organic search engine optimization (SEO).
Measurable: Our goal is an additional 100 blog views.
Attainable: Last month, our SEO efforts achieved an additional 60 blog views.
Relevant: People who visit our website through our blog are more likely to browse the rest of our website and become potential leads.
Time-Bound: We want to achieve this goal by the end of next month.
As you can see in the above example, SMART goals provide a basis for analyzing your content marketing efforts, considering the relevant KPIs. By knowing what it is that you need to measure, you are setting your marketing efforts and subsequent analysis up for success.
In fact, according to HubSpot, companies that set SMART goals are 76% more likely to achieve those goals.
Tracking Organic Content Marketing Performance Metrics
Organic content marketing is the process of driving organic traffic to your website through the use of search engine optimization (SEO). By including specific keywords in your website content and blog posts, you'll have a better chance of appearing in Google search results. The key here is to use the correct keywords to attract the right audience to your site.
"We need to answer questions that franchisees didn't even know they had," says Chris Gregoire, Director of Strategic Growth at Integrated Digital Strategies.
Once you've populated your website with the relevant content and keywords, it's time to start measuring the performance of your content marketing strategy for your franchise. Here are some of the metrics you should be looking at:
Unique page views
Traffic sources
Bounce rate
The amount of time spent on each page
The number of pages viewed per session
Leads generated (more on this later)
By analyzing the above metrics, you'll get valuable insights into how visitors respond to and interact with your content, which will ultimately give you critical information about how you can optimize your paid content.
Franchise Content Marketing: Tracking Paid Metrics
One of the main ways franchises choose to go about online marketing is through pay-per-click (PPC) advertising. With PPC advertising, franchises pay to appear at the top of Google's search results under specific keyword searches, hoping to attract potential franchisees. Here are some of the main ways you can measure the performance of your paid advertising:
Cost per click (CPC) and cost per thousand impressions (CPM): The lower these values are, the better your ad is performing.
Cost per acquisition (CPA): This metric shows the cost of acquiring each lead. The lower it is, the better.
Close rate: This is the rate at which your paid leads become franchisees.
Return on ad spend (ROAS): This is the difference between the money spent on an ad and the amount generated from conversions.
I'm sure you've noticed that I've been referring to 'leads' a whole lot throughout this article, and you might be wondering why. Well, this is perhaps one of the most important KPIs you will look at when determining the success of your content marketing efforts.
It All Comes Down to Potential Franchisee Leads
What is a lead? A lead is a person who is interested in your franchise opportunity based on the marketing they have been exposed to and who could become a potential franchisee as a result.
This is why leads are the most important metric you'll be looking at when measuring the marketing success of your franchise content. The more leads you get, the more successful your marketing efforts have been. But it goes deeper than this.
"There are two types of leads we look at," says Chris Gregoire. "The first is marketing-qualified leads and the second is sales-qualified leads."
Marketing-qualified leads are interested parties who your marketing efforts have reached. What makes them 'marketing-qualified' is that they meet the requirements for the type of person your marketing efforts were targeted at: they are interested in possibly becoming a franchisee.
Sales-qualified leads meet the requirements of being marketing-qualified, but with an additional characteristic: they are in a financial position to possibly become franchisees. Basically, they are not only interested in partnering with your franchise, but they also have the money to do so.
When you can determine how many marketing- and sales-qualified leads you have generated, you can then use these metrics to measure the performance of your marketing efforts and optimize future campaigns in the process.
How IDS' Services Can Help with Your Content Marketing Analysis
Our team of franchise marketing experts looks at many unique data points to determine what's working best so that we can keep getting your message out there effectively. We'll show you how data analytics and marketing go hand in hand at IDS.
Finding qualified leads is about more than keywords; it's also about creating meaningful content. We'll review content, like blog posts, to see which topics resonate most with your audience. We can use that information to guide future content creation.
Would you like to embark on the exciting journey of data analytics and lead generation with IDS? Contact our franchise digital marketing agency today!