As an established digital marketing provider for franchises across a wide variety of industries, the team at Integrated Digital Strategies is no stranger to connecting with attendees at franchising events. Recently, we had the exciting opportunity to meet with members of the franchising community at the Selling Franchises Bootcamp held at the Titus Center for Franchising on the campus of Palm Beach Atlantic University. The Selling Franchises Bootcamp typically offers a series of presentations, forums, and workshops on best practices for generating, tracking, and ultimately, closing franchise leads and sales.
As part of the two-day Bootcamp, we, along with other experienced industry professionals, worked alongside attendees as they learned about strengthening their franchise development efforts. We were honored to have the opportunity to lead multiple presentations, with Joseph Mohay, our chief revenue officer and co-founder of IDS, and Chris Gregoire, senior digital account manager at IDS, both offering their insights and sharing their experience on building action plans for those looking to increase their franchise sales.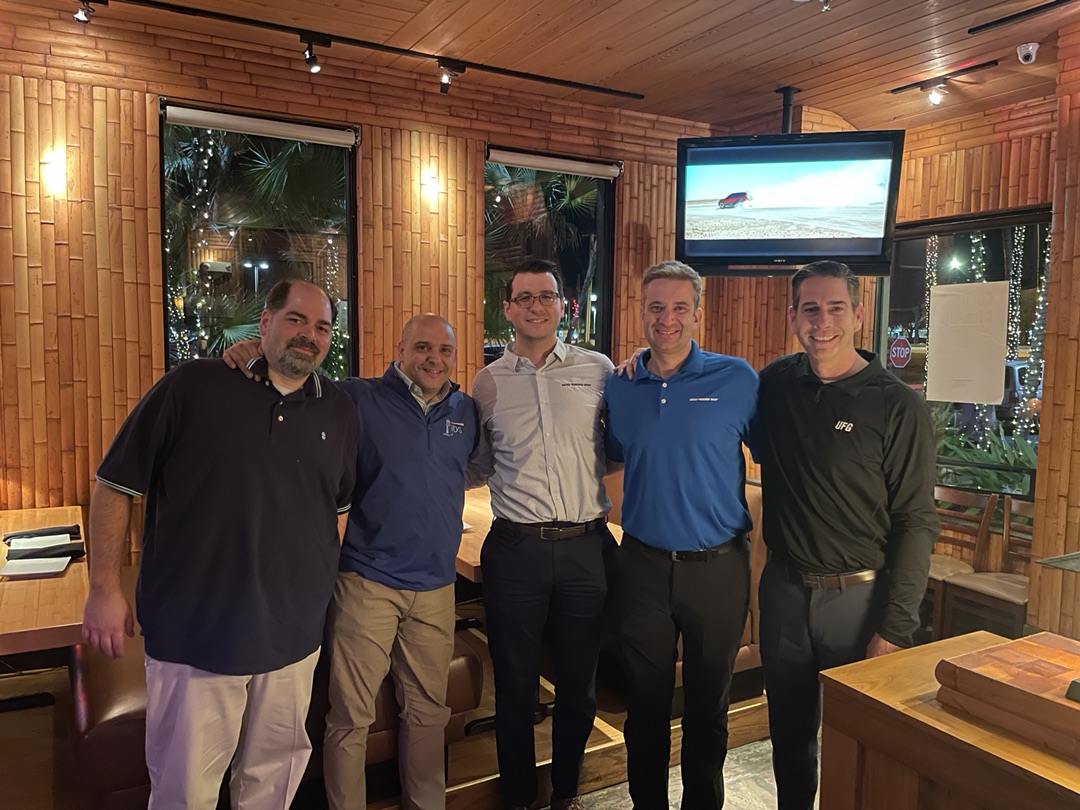 The Selling Franchises Bootcamp Experience
During the Selling Franchises Bootcamp, attendees evaluated several aspects of their franchise sales process. They received help from franchising leaders like the team at IDS on how to fine-tune their process within each area. Attendees were then better able to understand their selling style, which helped them discover ways to improve their existing sales process.
Furthermore, Bootcamp participants learned about building more robust hiring practices and stronger employer-employee relationships with their sales professionals and the resulting positive effects that can have on their franchise sales, employee morale, and company culture by putting those ideals into action. Speakers also showcased how to find cost-effective tools that will boost employee productivity, sales revenue, and other business operations metrics. Throughout our presentation to the 150+ executives at the conference, our IDS team spoke to what we know best: detailing how our digital marketing efforts give franchises the "lift-off" they need to drive their franchise sales.
IDS "Leads" the Way at the Titus Center
During the Bootcamp, the IDS team shared in-depth strategies on how attendees could take a balanced approach in building their franchise sales website to attract potential franchisees. This proven, structured approach relies on multiple facets, including content creation, social media, and search engine optimization, to name just a few of the many services we provide. This balanced strategy has helped many of our franchise clients draw significantly more qualified buyers to their sales website, minimizing their reliance on portals and lowering their cost per franchise acquisition.
Our emphasis on the importance of the franchise sales website continued as the IDS team moderated a roundtable discussion with other industry experts on how to entice ideal candidates where they live online. The lessons learned from this collaborative process highlighted the importance of tracking which pages and pieces of content connect most effectively with a target audience and the easy, inexpensive methods to repurpose and get the most out of franchise lead generation efforts. We were thrilled with the feedback we received from the sessions at the Selling Franchises Bootcamp, and we look forward to networking with more franchises at our next industry event!
Integrated Digital Strategies offers a full suite of digital marketing services for franchise development efforts. Contact us today to see how we can boost your franchise sales and take your business to the next level!