No one has to remind you, the owner of a brick-and-mortar business, that consumers continue to migrate to the "surf and click" domain of online shopping.
Although you're savvy enough to realize that some shoppers will always prefer to see and hold products in their hands before making a purchase, you've been around long enough to know that you cannot afford to take these tactile shoppers—and others like them—for granted.
You must stay competitive in the digital world—and your website, arguably your business's best advertisement and the sharpest tool in your marketing arsenal, holds the key. Only by using your website can you unlock the transformative influence of inbound marketing, enhance your online business presence, and continually attract new customers. You might even show those "surf and clickers" what they're missing.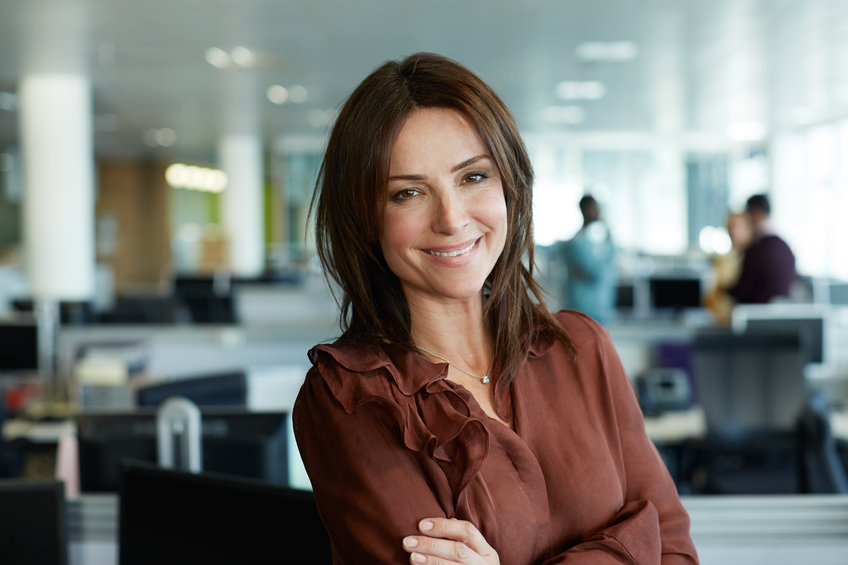 Inbound Marketing Reverses the Tide
As a brick-and-mortar business owner, you probably have done your fair share of outbound marketing, such as the catalogs, sales offers, coupons, flyers, postcards, and other materials that have gone out your door. Even when these pieces are executed perfectly, you know that, at best, they might generate a response rate of about 2 percent.
Inbound marketing reverses this traditional flow of marketing—and greatly increases your odds of success by bringing vetted customers in through the door of your brick-and-mortar business. Content serves as the bait, and once customers are hooked by the content you offer, all you have to do is reel them in.
With a sound marketing strategy as the foundation, inbound marketing can draw customers to your business at a fraction of the cost of outbound marketing initiatives while transforming your online business presence.
Businesses Are Enthusiastic about Inbound Marketing
Before you begin to integrate the six tactics of an inbound marketing strategy, consider inbound marketing's track record of success. HubSpot's eighth annual report on the strategy—the result of interviews with more than 4,500 businesses—found that inbound marketing is:
The primary approach of 73 percent of businesses (outbound marketing methods account for 24 percent).
Rated the most important and effective marketing activity of 75 percent of businesses.
Credited with being the greatest driver of marketing success. In fact, businesses that embrace inbound marketing were four times more likely to rate their marketing strategy as effective overall than businesses that have not adopted inbound marketing.
Grow Your Online Business Presence with Six Tactics
If you're familiar with the sales "funnel," you'll see some similarities in how inbound marketing is designed to motivate potential customers, moving them through the four-step process of attraction, conversion, closing, and indulging/surprising them (in other words, keeping them happy).
With this strategy as your backdrop, six inbound marketing tactics will increase your online business presence and help your business stay competitive in the digital marketplace:
Original, high-quality content, which can run the gamut from informative, educational articles to newsletters, white papers, and ebooks. Expand your definition of "content" to include podcasts, videos, and webinars, too. People are drawn to visuals, and sometimes they are more likely to share them.
Blogging, which should be considered separately from content because it wields such influence. Each time you post a new page of content on your business blog, the search engines reward your effort with a "promotion" in their rankings. A higher ranking improves your visibility, which should attract even more people to your website.
Vibrant website design, which must "grab" visitors immediately. Effective website design is part art, part science because each page should be designed around one keyword and landing pages must be alluring yet perfunctory.
Search engine optimization, arguably the most scientific of the inbound tactics. A website that is not optimized—and monitored—by a skilled professional is of limited value in today's digital world.
Social media, which not only has sizeable followings but also includes tracking features, allowing businesses to make immediate tweaks, if necessary.
Email marketing campaigns, which have passed the test of time with their ease and affordability.
Mastering the tactics of inbound marketing requires skill, experience, and steady, confident leadership. But even the most impressive efforts will flounder if they are not driven by a sound inbound marketing strategy.
Call the professionals at Integrated Digital Strategies for a consultation. When it comes to inbound marketing, they know all the right moves, and they will ensure that your brick-and-mortar business stays competitive in the digital world with an online business presence.