Why do you shop locally? 
Personally, I choose to shop at the local hardware store because Mary always knows exactly where what I need is located, based solely on my vague vernacular descriptions and exaggerated hand movements.
I choose to shop at the local bakery because not only does their cozy, kitschy dining nook make me reminisce about holiday dinners at my grandmother's house, but they're the closest I've found to NYC-metro area cannolis in my 10 years of living across New England.
Small local businesses have long been the backbone of America's economy. And they still are! 
While some experienced unfortunate side effects due to the pandemic and its aftermath, local businesses that found increased support from residents are thriving. In fact, in 2021, some 70% of consumers supported local businesses via online or in-store shopping.
Plus, 57% of Americans state that the main reason they shop small is to keep money within their local economy. Additionally, 38% of shoppers echoed the sentiment of wanting to support their local community and creators. 
Why should customers shop at local businesses? Some of the reasons include:
Supporting/giving back to the local community

Reducing their carbon footprint

Creating more jobs

Receiving better customer service

Finding new solutions to problems

Supporting the American dream



While these are all great reasons to shop locally, in today's digital world, you'll still need more to get more customers through the door of your small business. How did I find Mary's hardware store or the novelty bakery? I searched on my smartphone.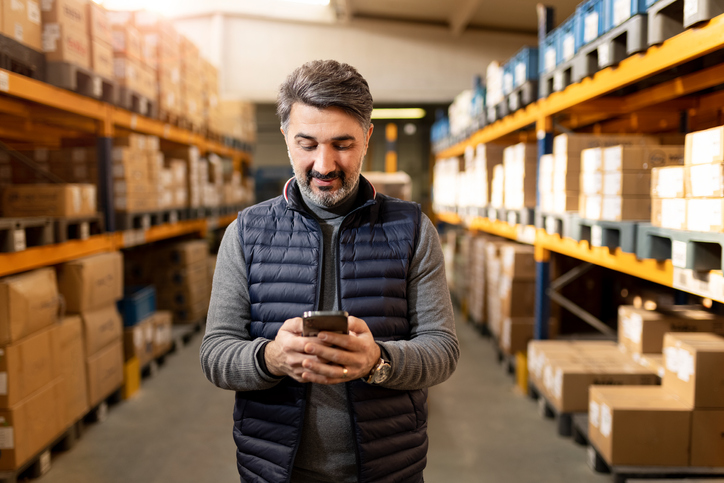 Oftentimes, local businesses rely on traditional forms of advertising because they believe they don't have the time or money to compete with the benefits of digital marketing. Once they open their doors, they rely on print ads, coupon mailers, outdoor advertising, and word-of-mouth to bring in customers. 
And while these strategies might bring in some customers, there's an easier and better way for small local businesses to bring in more customers: digital marketing! 
More customers are searching for and evaluating small local businesses online than ever before. In 2021, 99% of customers used the internet to find information about a local business in the past year.
Some 78% of customers used the internet to find information about local businesses more than once a week (an increase from 69% in 2020). And In 2020, 63% of customers used the internet to evaluate local businesses, but in 2021, this percentage increased to 81%.
What Are the
Benefits of Digital Marketing for Business
?
There are many benefits of digital marketing for your business. Utilizing a digital marketing strategy for your small local business makes it easier than ever to grow your business while providing a multitude of additional benefits. 
Some of the benefits of digital marketing for small local businesses include:
Driving more traffic to your business

Targeting potential customers

Attracting more local clients

Seeing an increase in revenue

Boosting local rankings to show up in more local search results

Helping your business continue to grow

Saving money and reaching more customers for less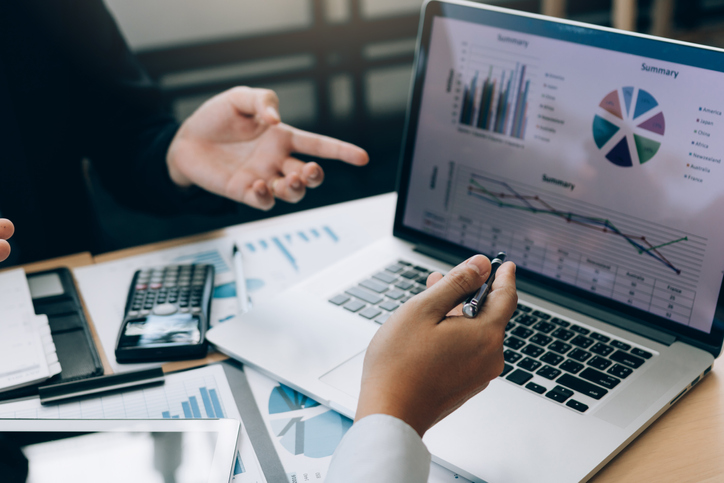 Plus, increasing your digital presence makes you a more authoritative source of information in your industry. You'll be able to increase your digital footprint and reach out to anyone, anywhere. You'll be able to get to know your customers better and learn exactly what they're looking for by being able to communicate with them at every stage of the buying process. This helps drive engagement and brand loyalty.
Targeting the right audience at the right time is easier than ever with digital marketing for your local business. And with IDS, we can help you with every aspect, from personalization to tracking and monitoring your marketing efforts. 
How IDS' Marketing Services Can Help
To create a truly omnichannel presence for your local business, you'll need a variety of digital marketing resources. IDS is your complete digital marketing solution to maximize your impact on your target customers! 
Digital marketing has grown significantly over the past few years. Since the onset of the pandemic, digital marketing has become even more relevant than ever. IDS can help your small local business show that your business is still vital: our team of experts in SEO, SEM, graphic design, social media, and content creation can improve your digital marketing efficacy so your small local business can reap all of the benefits.  
Digital marketing is so powerful because it transcends industries, geographic locations, and demographics: virtually everyone can harness the benefits of digital marketing. At IDS, our goal is to help your business make an impact in your local community while receiving the best return on your investment. 
To start, we take the time to analyze your current digital marketing for your local business to identify strengths and weaknesses. From there, our team will develop a customized digital marketing plan that features elements from our unique suite of services to meet your specific needs, budget, and growth objectives. 
Our innovative and integrated digital marketing solutions include:
Whether you need a total redesign, refreshed content, or an updated SEO strategy, IDS will help you create a customized digital marketing package for your small local business' needs and budget.
Are you interested in learning more about how IDS can help your local business reap the benefits of digital marketing? Get in touch with a member of our franchise marketing company team today to get started!
Integrated Digital Strategies has been selected among the Top Digital Marketing Agencies In Massachusetts by Designrush.