How often do you search for a specific service "nearby" on a mobile device or desktop?
Before technology, word of mouth was how we obtained reliable recommendations, but local SEO marketing is taking over.
According to

HubSpot

, 46% of all Google searches are looking for local information
88% of consumers who conduct a local search on their smartphone will visit or call a store within a day
Over the past two years, "near me" or "close by" searches have increased by 900% 
These trends are revolutionizing the landscape of consumer marketing; you're probably wondering how you can take advantage of this opportunity to bolster your localized digital reputation. Our agency has worked with franchise brands, their territory owners, and B2B brands to amplify their localized presence, and we have some tips for how we can make the most of this opportunity for you.
The Importance of Google My Business 
If you access Google and type a specific industry with the term "near me" in your browser, one of the first things you'll see is a map followed by an extensive listing of businesses in your area that fit the criteria. Those businesses each have an individual profile that is managed through Google My Business.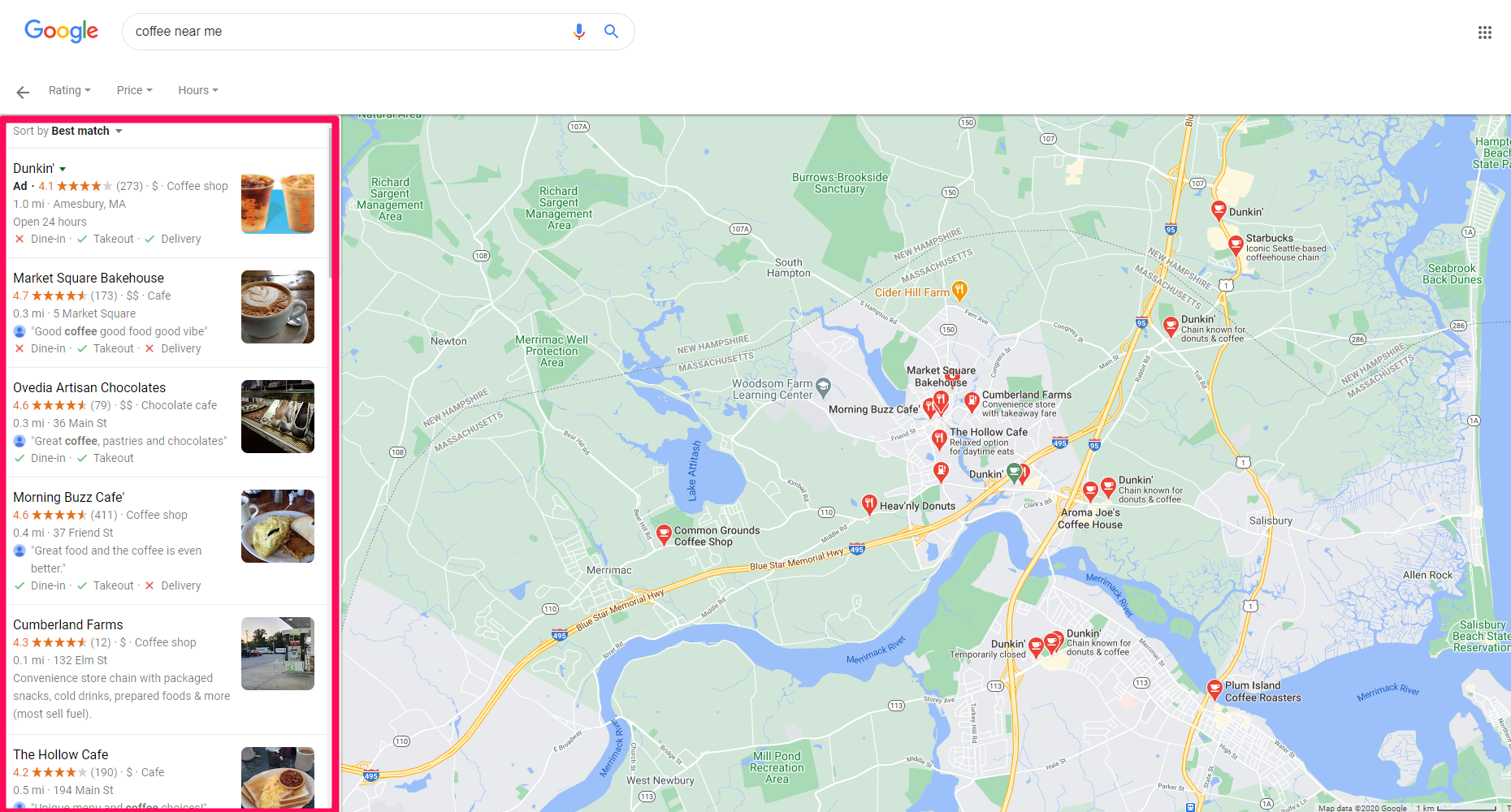 From the perspective of a consumer, the more details they are provided within this listing, the more likely they are to invest their time and money into the business. To ensure you're making the most of your digital real-estate profile, it should include:
The category/industry of your service
Your business' address
A link to a territory-specific landing page
Contact information
Hours of operation
Reviews and photos of your location
Creating your Google My Business page is a great first step to improve your local SEO marketing efforts, but you can't just rely solely on your profile. 
Managing Your Reputation
Word of mouth still plays an important role in validating a consumer's purchase. Before a buyer determines to give you their business, they'll want to scroll through reviews to verify whether your business is worth their time and money. 
Did you know 57% of consumers will only use a business rated four stars or higher?
Of course, every business wants to receive glowing testimonials that enhance their reputation, but you have to work with what you have. These reviews are a fantastic way to build trust with consumers and let them know what you will do to address their feedback or concerns. 
By responding to Google My Business reviews, you can manage negative feedback by reaching out to those people directly to let them know you care, and in turn, earn the trust of future consumers. New users to your page will appreciate that you value their feedback and are willing to do what it takes to satisfy their needs. 
Adding Localized Terms in Relevant Areas 
If you're looking for a way to elevate your localized marketing strategy and compete against local competitors, adding regional keywords to your Google My Business profile and landing pages can make a tremendous difference. 
IDS can create a location-specific page for your territory and optimize it by utilizing brand targeted keywords and, by doing so, reveal the relative service area that's in closest proximity. That way, the next time a consumer in your area searches for "dentists near Orlando" or "cafes near Chicago" the greater the chances are that your business will populate first in results.
Integrated Digital Strategies is your complete digital marketing solution. Our robust suite of services includes SEO for local businesses-- we have years of experience helping brands boost their local ranking, manage their search listing, and develop a reputation within their region. 
SEO for local businesses is still a relatively fresh concept, and Google is always changing. These are just the basic methods to take your strategy up a notch, but our team at IDS is always looking for ways to improve to help our clients meet their goals. 
If you're interested in receiving a complimentary audit, our team of experts can analyze the areas of improvement you can make in your local SEO marketing, feel free to fill out this form.