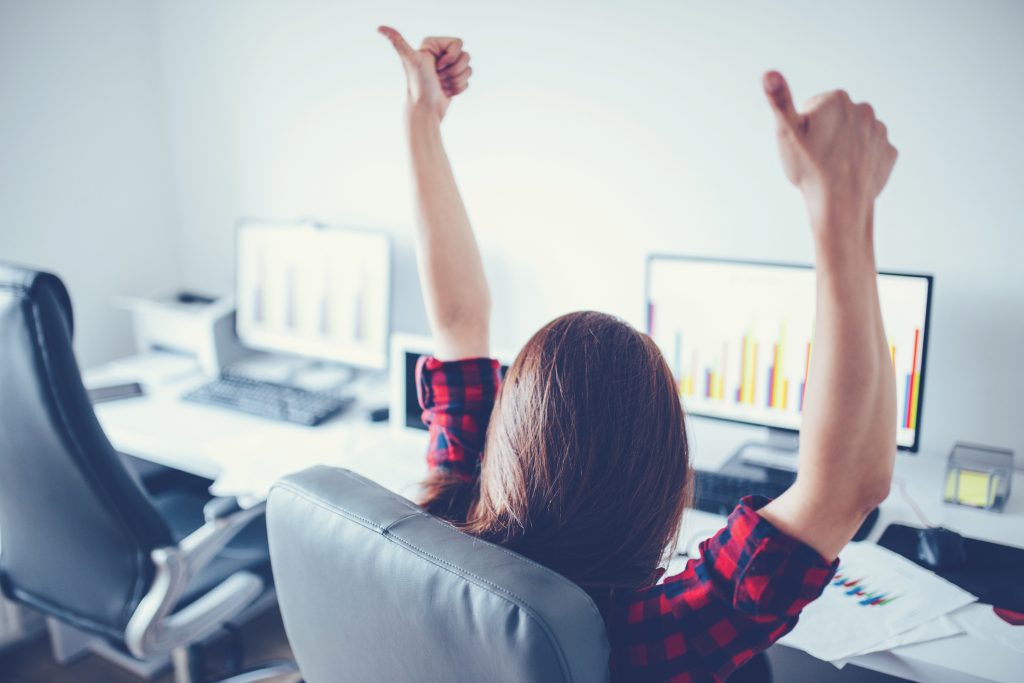 At IDS, an integral part of our success is account management. The fulfillment teams handle the heavy lifting in terms of implementation, content creation, and campaign set ups…but it's crucial that the account managers organize the overall strategy / processes and act as client liaisons to keep things running smoothly! Learn more about our account managers, Kai & Maddie, below:
How long have you been with IDS?
Kai - Almost 1 year!
Maddie - Hi, I'm Maddie! I've been with IDS for two and a half years (this month!)
What is your previous career/education experience?
Kai - I went to Emerson College and graduated with a B.S. in Marketing Communications. After graduation & internships at a popular radio station and a successful PR firm, I accepted a position at a music / tech startup in LA. I learned SO much during this time and had a great boss that always pushed me to up my creativity & work harder. My focus was on content creation, online community growth, social media strategy, and influencer marketing. It was cool to have my hands in a little bit of everything! When I came back east, I worked on various freelance digital marketing initiatives for artists, musicians, a political campaign, and a ride sharing app. Then I happily landed here at IDS. 🙂
Maddie - I received my bachelor's degree from Utah State University in Journalism & Communications with an emphasis in public relations. Working with previous public relations and digital marketing agencies, I have a background in lifestyle blogging and marketing, fitness and health, event/retreat planning, and franchise development. My experience in content management, client relations, and project management has led me to where I am today—part of the IDS team! I've loved my journey so far—getting to experience and learn new things every step of the way.
What is your greatest asset that you bring to your job every day?
Kai - I think I have a pretty positive attitude and generally don't get overly stressed—it usually makes things worse so I try to take it all in stride and just get it done.  
Maddie - I believe that my greatest asset is my ability to build and maintain positive relationships with our clients and also my attention to detail in their fulfillment/campaigns.
What are your biggest priorities?
Kai - Client success & happiness. That's all it comes down to.
Maddie - My biggest priority is making sure our clients are happy by ensuring our team delivers leads. Client retention and building a partnership is also a big priority for me—making sure they know we are here for them as their partner, not just a vendor.
How do you balance various clients' needs?
Kai - It's all about time management and setting realistic expectations.
Maddie - I balance my clients' needs with my 5 million lists each week! I talk with them regularly so I always know what they need, and I organize and prioritize my time from there.
What is the biggest challenge in account management, and how do you overcome it?
Kai - The details. Proper digital marketing is complex and making sure all of the details are in place and everything fits together is really important—it takes a village (aka the IDS team). Organization is key. And caffeine.
Maddie - Managing many clients, brands, and projects at once can be overwhelming. Especially when everything comes at once. But so far, I've been able to overcome these challenges with the help of my amazing team! They step up when I need them and take over some of the tasks I can't get to every day.
What's the most important part of your job?
Kai - Driving leads & business, and staying on the cutting edge in terms of strategy, platforms, etc.
Maddie - The most important part of my job is keeping my clients happy. Keeping them happy means lots of communication and leads, leads, leads.
What is the best part of your job?
Kai - Helping businesses succeed, the people I work with...and the fact that I get to bring my dog to work every day doesn't hurt.
Maddie - The best part of my job has to be the relationships I've built over the past couple of years with some of our AWESOME clients. I love working with them like I work with my internal team. I like to know how they're doing personally and then talk business!
Behind the Scenes
Kai - I'm a passionate dog mom to our office mascot (Ella), health nut, and food + beverage lover who enjoys adventures, the ocean, design, writing, comedy, lots of music, and time spent with the people I love.
Maddie - When I'm not working, I spend much of my time in the mountains with my handsome husband, and my border collie, Kai. We love canyoneering, climbing, camping...really anything outside and active. I also love yoga, gardening, and my three backyard chickens.
To learn more about the IDS account management team, check out our team page!