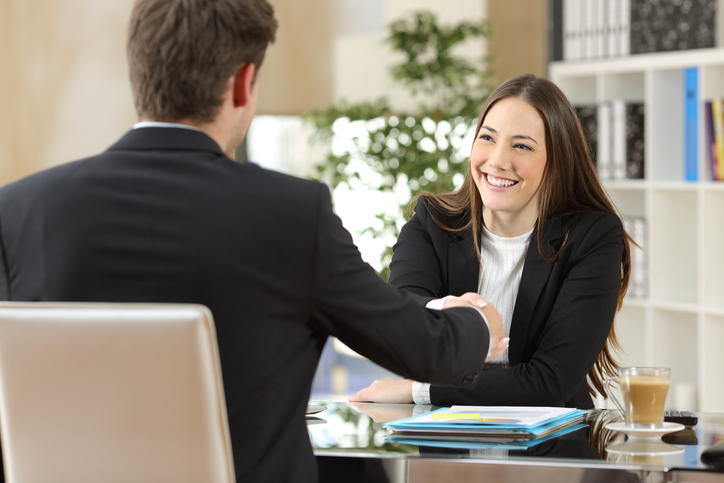 Franchise development has evolved rapidly, but not much of the process has changed over the years. Franchising still offers opportunities to vast audiences that have the desire to follow the American Dream. So the question now is where does this audience live today vs. five years ago? Are you still investing your marketing dollars to brokers, lead portals, or trade shows? Does your website tell your story in the best possible light and more importantly, does your website appeal to your ideal franchise buyer?

More and more potential franchise buyers are doing the majority of their research through web searches and pouring over the content on your website. They are reading reviews, checking out your social media profile, and trying to figure out why you are the obvious choice. This is all done before they submit a lead through your form or pick up the phone. So again, does your website tell your story and does it resonate with your ideal franchise buyer? The shift has happened and now it's time to take a hard look at how your franchise development marketing is working for you today and more importantly in the future.

So how do you shift your focus? Do you take a 180-degree change and stop the traditional methods? Do you take a balanced approach to your marketing mix with these new franchise buyers in mind? The easy answer is to balance out your marketing and test the channels of each. You will be able to determine pretty quickly what works and/or compliments each other to maximize your lead generation and improve the quality of candidates you interact with and hopefully leads to franchise awards!
Persona Franchise Development Marketing – Shifting from outbound to inbound marketing
A persona is essentially a mockup, imaginary person created to establish who your potential buyers may be. It answers the questions who are your best prospects and what do they care about? The buyer persona includes different information and traits that may be seen in a potential franchisee including pain points, common questions, background, etc. These help establish a firm footing on who you should be targeting and an idea on how to target a specific demographic.
Fuel your website with topics and questions that will separate you from the pack. What does a potential franchise buyer "ask Google" via a search? Get an idea what questions are most common and then validate if these questions or keywords are searched often. If so, you need to create content around those topics in the form of blogs and downloadable e-books, white papers, guides, and more.
Get your content found – Search engines, social media, paid ads, email
You don't exactly know where your prospect is with their journey and so you need to make sure your website and your best content find those prospects. Using search engines and social media are the two best ways to target those prospects when they are in their research phase.
Give them a reason to take action – Give away your knowledge and thought leadership, but get their info in exchange
Does your highest traffic pages on your website provide visitors to take advantage of getting something tangible out of your website before they leave? Remember Bounce rates average about 50-60%. Six out ten people don't stay on your site very long so you need to have a high-value content offer as bait to get their information.
Nurture leads – Not all prospects are ready to talk, but they are ready to continue to learn and be educated
Does your CRM know when prospects open your email, interact with your content and/or website? Wouldn't it be great to know which prospects are more engaged than others before you spend your precious time reaching out to them? Marketing automation and drip campaigns that have a purpose is the way to really hone in on the right prospects. Also, not having to communicate with them when you want to sell but more building your credibility and their trust in your brand.
Track and adapt – The beauty of digital is that everything is measurable
You can test, optimize, and improve with data. Each channel has a metric that can attribute to the success of your marketing—Google Analytics, SEMRush.com, Google AdWords and Facebook Ad Tracking, Call Tracking, and more.

It may be time to adapt to the evolving processes of franchise development. There has been a shift from brokers and trade shows to websites and leads, and more and more franchises have caught on to the shift.

In order to see more success, franchises need to go digital. If you would like to learn more about franchising development or what may be right for your franchise, contact us!