IDS has always been active in the B2B space and recently took on a major B2B project where we delivered robust industrial digital marketing services to Artisan Industries, a provider of thermal separation solutions.
Unique
Chemical Processing Digital Marketing
Strategies for Artisan Industries
As a provider of thermal separation solutions, Artisan Industries offers specific services to a select group of clients in industries like pharmaceuticals, food and beverage, and CBD/hemp. They were concerned that their original website wasn't effectively reaching their target audience, and that the site design made it difficult for visitors to get necessary information about their services. 
IDS Account Manager Mark Hite reflects: "Artisan Industries came to us frustrated with the unfinished feel of their website. We worked with them hand-in-hand to create a newly designed site that encapsulates their brand and appeals to their specific client personas."
Mark and the IDS team developed a customized strategy to help Artisan better communicate their message. A few key features of our strategy included:
Creating more responsive menus with customized icons to make the site more appealing

Organizing the site so that it would be easier to read and navigate

Driving more form fills by integrating targeted keywords into the copy
The result is a website that looks and functions better, and more accurately represents their brand.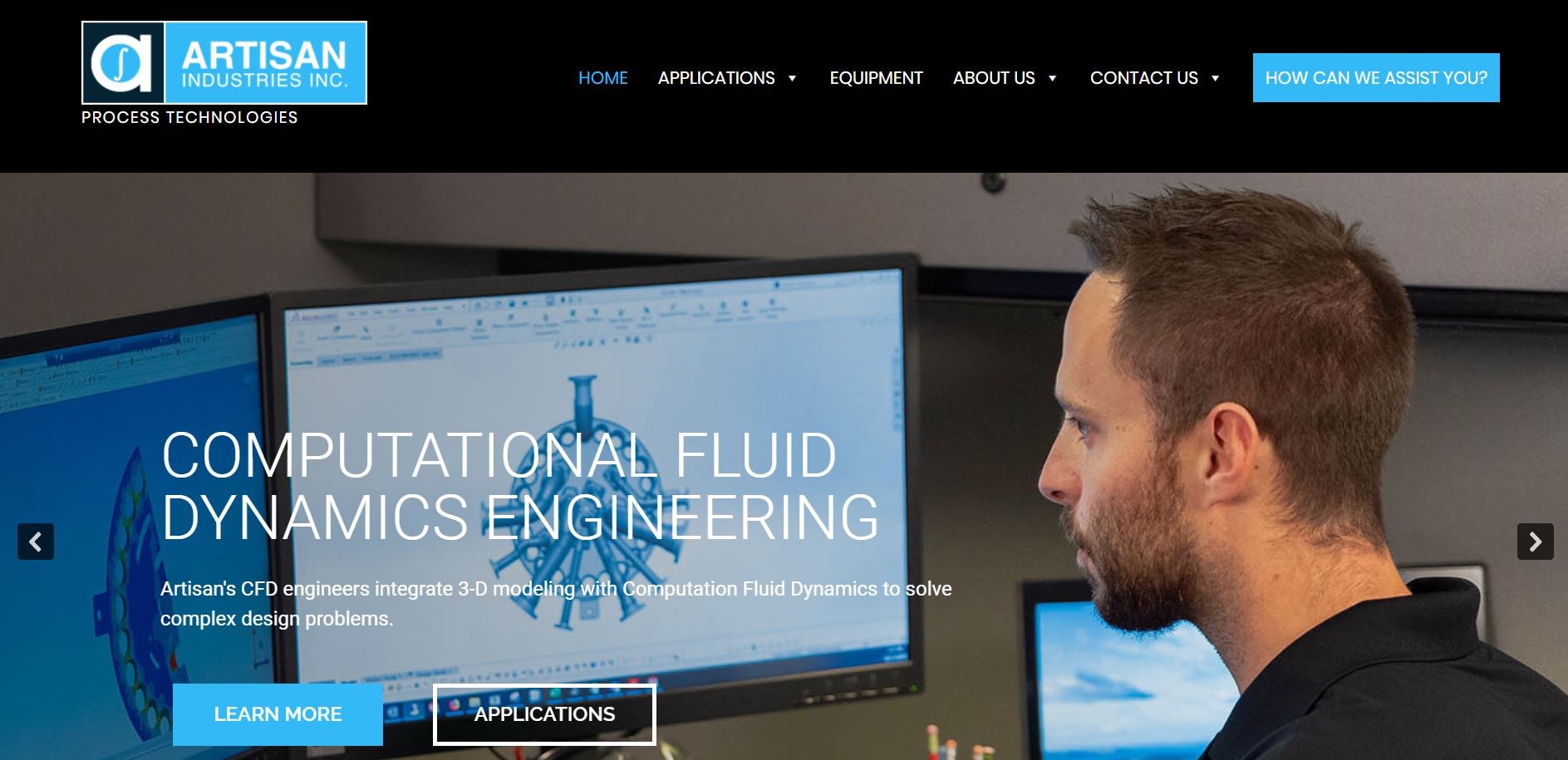 "We worked with the IDS team throughout the COVID-19 pandemic on building our new corporate site. During this challenging time, we had a hard deadline, in which we had to launch our site regardless of the events that occurred. The IDS team focused and cared greatly about our company and our needs. They worked diligently to develop and to launch our complete corporate site on time, even through the pandemic. IDS cares about their customers' needs and maintains and nourishes long-term relationships for the greater success for all."
-Caitlin Powers, Marketing Director: Artisan Industries Inc.
A Range of Services at IDS
IDS has worked with numerous B2B companies in the past, but our partnership with Artisan Industries has been especially satisfying. Businesses like Artisan that need to deliver a targeted message to a select audience will find that our expertise in digital marketing can help them greatly increase their lead generation, and we're excited to continue taking on more B2B clients from diverse industries. 
IDS can provide effective digital marketing strategies for a variety of industries including industrial and manufacturing companies, chemical and food processing, energy, water treatment, agriculture, IT, pharmaceutical, medical, and many others. We'll work closely with you to learn more about who your clients are and where they live online, and can develop a wide range of content to catch their attention and convert leads into customers. Examples of our B2B marketing services include:
Website Development

Search Engine Optimization & Management

Email Marketing

Content Marketing

Social Media Marketing

Video Production

Online Event & Product Marketing

Paid Advertising

Analytics & Strategy

Brand Building

Competitive Analysis
Whatever the needs of your B2B company, our team is ready to develop a customized digital marketing plan to help you achieve your goals. 
If you work with a B2B services company that needs to improve its visibility and lead flow, contact IDS today and see how our B2B digital marketing agency can improve your digital marketing strategy.