No matter the industry, every business owner wants to employ an effective marketing strategy. However, invasive outbound marketing tactics have become increasingly frustrating. IDS has a long history in franchise lead generation, and we know how the process best unfolds. Here, we'll give you some tips on how to generate leads through a more natural, inbound marketing approach.
Put simply, outbound marketing is an interruption, while its inbound counterpart provides a solution. From repetitive television ads to unsolicited telemarketers, outbound marketing hardly ever helps you build a lasting relationship with consumers. In fact, just 17% of marketers believe outbound marketing tactics provide high-quality leads, while 74% prefer inbound.
As more businesses move to inbound agencies for their marketing needs, we can't help but agree that this tailored approach to brand awareness is far more effective and consumer-friendly. 
What is Inbound?
So, what is it about inbound marketing that makes it so special? Rather than indiscriminately blasting your message out to the masses, inbound marketing targets specific consumers at certain stages in the buyer's journey. That gives you an opportunity to present them with a service, product, or message that resonates with them. The goal of inbound is to empower consumers and offer them something of value. By doing so, the consumer is far more likely to have a positive reaction to your messaging and build a relationship with your brand. 
Now, you may be thinking, "How does this relate to franchising?" As you may already know, franchise sales is all about timing. By implementing an inbound marketing strategy, you provide a perfectly-timed answer to a question, which is more often than not, "I want to make a lifestyle or career change — now what?" There are numerous reasons why a lead might be interested in franchising, and an inbound strategy is a great way to reach that lead with a message he or she can relate to. 
Do they want more time to spend with their family? Are they sick of the corporate world? Or are they looking for a long-term investment they can pass on to their kids? No matter the reasoning, inbound is a great way to provide your best customer with a proven solution. 
Attract, Engage, and Delight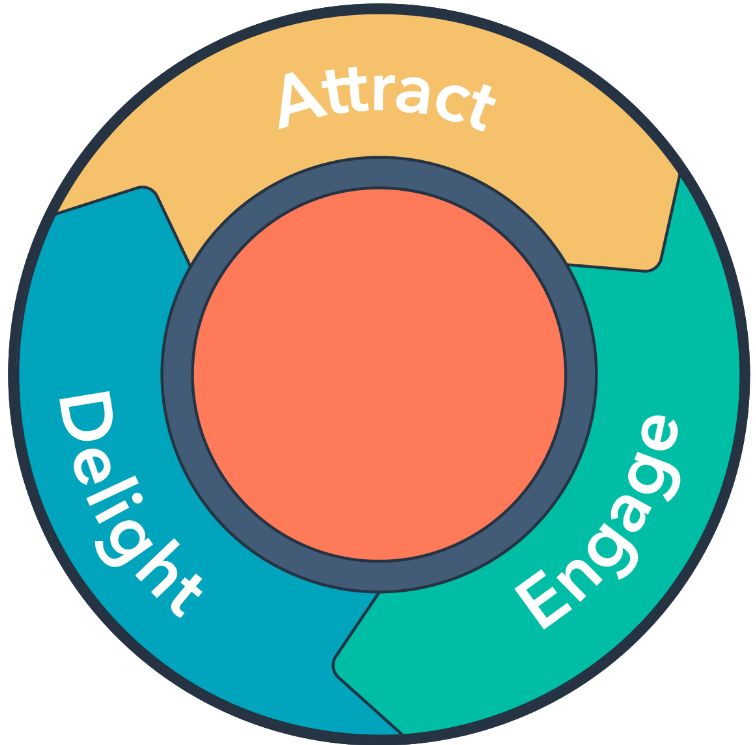 There are a few ways to go about your lead nurturing strategy, and luckily they align perfectly with the buyer's journey:

Attract: Become a thought-leader in your respective industry and a trusted advisor who consumers will think of the next time they need information. Your target audience will see you as a valuable resource.
Engage: What are your consumers missing? How can you alleviate their issues today and tomorrow? Your answers should present your audience with solutions to their pain points. 
Delight: Provide professional support to alleviate issues and help consumers find success after a purchase. Present them with an option or opportunity to take action on that aligns with their personal goals.
Time to Make it Happen!
Now that you have these themes in mind, it's good to put together a game plan that best fits your business. There are a few ways to hit the mark, and some strategies might work better than others. At IDS, our goal is to come up with the best possible lead nurturing strategy and get you headed in the right direction! Below are some easy and effective marketing techniques that align with the goals we've just outlined:
Attract

: The best inbound strategies to attract your best customer include rich content marketing. This could include insights on industry trends, best practices, or whatever might be relevant to your industry today.
(Ads, franchisee day-in-the-life videos, blogs, social media, content)
Engage

: Here's where you start meaningfully communicating with your leads to ensure that their relationship with you lasts. When starting a conversation with them, understand that their time is valuable. Present them with statistics or resources that make them feel like they aren't wasting it. 
(Lead flows, invitations to webinars or a video Q&A, email marketing, lead management, conversational bots, marketing automation)
Delight

: Reiterate that your brand isn't just out to make a quick buck. Word of mouth and client retention are both dependent on an all-encompassing buying experience. Show your leads that they'll be supported even after their purchase is made. Highlight your training and support and testimonials. You really have to walk the walk here and show that you care about their success.
(Content, email marketing, conversations inbox, attribution reporting, marketing automation)
IDS' team of franchise lead generation experts can teach you everything there is to know about building the perfect inbound strategy. If you want to learn more, feel free to contact a member of our team today!
References: