AMESBURY, MASS. (PRWEB) FEBRUARY 02, 2021
As the world rounds the corner of a very challenging year and looks ahead to a new one, Integrated Digital Strategies (IDS), an award-winning digital marketer for franchise brands, has leveraged its growth to continue empowering franchisors during a time of economic uncertainty. The agency was recognized for the third straight year by Entrepreneur Magazine, this time as the #1 full-service agency serving the franchise market.
"Like a lot of other businesses, we saw a downturn at the beginning of the pandemic," remembered Steve Galligan, IDS co-founder and CEO. "Fortunately, we used that time to reinvent ourselves and prepare for what we knew was possible, while at the same time helping many of our clients not just survive, but thrive."
Throughout 2020, the IDS team stayed focused on their mission to provide the very best in digital marketing strategies to a wide range of industries, adding an expert B2B arm to their suite of services. It has allowed them to offer robust marketing to a wide range of industries. Included are industrial and manufacturing, chemical and food processing, agricultural, IT, pharmaceutical, and medical, among many others. The company also now includes a Franchise Sales, Management and Development team, in addition to having signed deals to manage 500 individual franchisee accounts across national brands. The greatest achievement in the second half of 2020 was that IDS added 24 additional franchisors to their portfolio of clients.
"IDS took on a huge project for us, orchestrating full website redesigns for all 10 of our brands in the middle of a pandemic — without skipping a beat!" said Chad Palmer, VP of Franchise Development for United Franchise Group. "Their professionalism and the quality of their work has been instrumental in consistently delivering high-quality leads, month after month."
In reflecting on the past year, Galligan noted: "We've always been sensitive to the needs of our clients, and 2020 demanded that we tune especially into the challenges that the pandemic presented." Part of that sensitivity meant aligning with our clients' goals to navigate these uncharted waters.
"The fact is, the franchise model provides a great way for people who may have been adversely affected by the pandemic to reinvent themselves by finding new employment that included purchasing a franchise," said Galligan. "Partnering with a brand means access to support and resources that wouldn't otherwise be available, and every time we help a franchisor sell a franchise, we create a new business that expands that community's economy. It's a real win-win!"
IDS' strategy and holistic approach allowed the company to achieve double-digit top-line growth with a healthy profit during a time when many companies were forced to cut back on services and staff.
"We're really grateful for the chance to work with all our clients, both old and new, and are looking forward to helping them reach their goals for 2021 and beyond," continued Joseph Mohay, IDS co-founder and CRO. "It's all about staying proactive, positive, and ready to meet the day."
Check out IDS' recent client success stories on their resources page.
For more information about IDS and its suite of services, reach out to Steve Galligan: (steve@integrated-digital-strategies.websitepro.hosting, 978-828-0084)
Companies are always looking for new and effective ways to optimize their marketing strategies and better understand the buyer's mentality. There are incredible benefits to analyzing the emotional state of consumers — and the processes they go through when making a purchase — and Integrated Digital Strategies has relied on sophisticated inbound marketing techniques to help a long list of franchise businesses reach their customers on an emotional level. See why we believe, based on our years of experience in the industry, that staying in touch with your consumers' emotions is a vital aspect of inbound marketing for franchise businesses. 
What is Emotional Marketing?
Some of the best examples of emotional marketing are the commercials we see on television during the Super Bowl. The day after the big game, non-stop discussion almost always follows about which ones stood out, and long-winded debates and even internet polls on the subject pop up to gauge sentiments and opinions. Invariably, the commercials that get the most buzz are the ones that make people laugh or cry, or that contain political or pop-culture references. These ads connect emotionally with the viewer and make the commercial memorable, thereby helping the brand name and message stand out. 
Psychology of the Buyer 
The power of emotional advertising is borne out by numerous studies. In one study that examined the percentage of profit gains between emotional and rational advertisements, psychological marketing strategies outperformed rational by nearly double. These aren't the only statistics that are convincing many larger corporations to pivot their marketing strategies:
When individuals have a positive emotional association with a specific brand, they are 8.4 times more likely to trust the company
These people are 7.1 times more likely to purchase more and 6.6 times more likely to forgive a company's mistake
A study in 2016 revealed that ads with an above-average emotional response from consumers caused a 23% increase in sales compared to average advertisements
How Does IDS Utilize These Strategies?
Through a careful and thoughtful process, IDS helps franchisors by developing personas of their ideal franchisees, their best customers who they'd like to target. We then create relevant and rich content directed at those exact buyers. Whether it be the corporate employee who's tired of the rat race, or the fresh-out-of-college entrepreneur, IDS crafts content that's designed to reach a franchisor's target audience, making sure to touch on the things that matter most to them. Appealing to a buyer's emotions could be the difference between committing to a brand and moving on, which is why we make it such a priority.
Do you want to learn more about how IDS can improve or create your inbound marketing strategy? Contact us today.
Most businesses, big or small, are looking to improve their marketing efforts, but sometimes it's hard to identify the most cost-effective and reliable way to do that. Integrated Digital Strategies  can improve the online franchise marketing efforts of your business using inbound strategies that are impactful and that fit your budget. There are plenty of benefits that come with sharing your message with the interested few rather than blasting it out to an unmoved majority. Keep reading to learn the reasons why inbound marketing has proven to be a cost-effective and result-driven option.
Narrow Sight, Reasonable Expenditure
How often do repetitious product jingles or peeling billboard images get you to take action and buy a product or service? Outbound marketing's broad and indiscriminate message delivery makes it harder to rationalize the price point, and harder still to gauge its effectiveness. Inbound marketing is advertisement with a defined audience in mind, and it directs its message to a qualified and likely consumer. Spending your marketing dollars on outbound strategies is often wasteful, because your message falls on the eyes and ears of too many people who don't empathize with the solution your product or service provides. But inbound marketing narrows the field and targets only those buyers who are most interested in what it is you have to offer. By narrowing the scope of the message, our clients can find and reach their best potential franchisees without wasting their money on disinterested parties.
Consumption of Information and Content 
With each new and unique way for content to be delivered, it seems there are less and less ways for outbound marketing to reach a meaningful audience. Decreased newspaper readership is causing printshops to close, radio hosts are taking their acts to the podcast studio, and even television stations have taken a hit due to streaming services. Many of the traditional facilitators of outbound marketing efforts are struggling, and it's led to an incredible push toward inbound marketing. Instead of directing resources to antiquated outbound avenues, more and more companies are relying on inbound marketing strategies to get the word out. 
Results That Rationalize Price Points
IDS works tirelessly with our clients to cut the cost of qualified leads and attract qualified franchisees. We've found that the results that come from optimizing companies' inbound marketing efforts have produced incredible results, and not just for our own clients. Studies have shown that leads gathered by inbound marketing have proven to cost over 60% less than outbound leads. Further research has shown that three out of four inbound marketing channels cost less than the outbound process. It's no wonder the popularity of inbound marketing is increasing, with companies of all sizes turning to it to meet their marketing needs.
Do you have questions about online franchise marketing and how we utilize it? Contact Integrated Digital Strategies today. 
As of July 2019, LinkedIn implemented a new algorithm that will immediately change strategy for all marketing teams and strategists using the platform. Integrated Digital Strategies has adapted to these changes in the past by developing up-to-date game plans for social media marketing for franchises. Not every change that is made creates a disadvantage for the user; instead, it's to promote organic and meaningful content. Read on to discover how you can improve and adapt to this algorithm and take advantage of these changes.  
What a Social Algorithm Change Does
To fully understand LinkedIn's new algorithm, it's essential to know what the change is designed for. The purpose of a change like this, across all platforms, is to create a set of rules and guidelines that promotes certain content. While some pages might promote frequent activity and present content chronologically, such as Twitter, other platforms support organic and quality content as opposed to regular posting like Facebook. The way that these algorithms are implemented is completely dependent on the way that certain platforms would like their content to be consumed by the user. 
What Does LinkedIn's Change Include?
With this recent algorithm change, it appears LinkedIn has decided to go the route of a platform like Facebook or Instagram. Its new algorithm prioritizes content that is most likely to be relevant to you and what users on the platform will engage with. While users are still able to filter content from "Top" to "Recent" using a scroll wheel, you will not have to post incessantly to get a user's attention or to appear at the top of a timeline. Similar to SEO, based on the content that you produce and how it ranks for quality and relevancy, your account will build a reputation with the platform. 
How To Approach Moving Foward 
Our team is continuously looking to improve our strategies for social media marketing for franchises, so we have a few tips on how to alter your approach moving forward. As we've stated, a change to a social algorithm doesn't always mean the switch will have a negative impact. The approach your company should take when developing your new strategy is to generate unique content to post, at optimal times and with the professional business tone that has been identified with LinkedIn for years. By also using SEO keywords, you'll be able to boost your social posts to the top of the feed. As a result of creating unique and timely content, you should see real improvement in the ranking of your posts. 
Would you like to keep updated on the changes that are being made to all social platforms and how they affect social media marketing for franchises?  Stay up-to-date with our blogs or feel free to contact us today.
Having the ability to introduce thousands of consumers to your product or service on a regular basis is the dream of any business owner — and the good news is, social media can help turn that dream into a reality. If used correctly, social media can create public awareness of your brand far better than any outbound marketing effort, and in a highly cost-effective way. Since its introduction, Facebook, for instance, has experienced explosive growth, with user activity reaching 2.41 billion in 2019. Other social platforms have seen similar growth. They all enjoy audiences that your business should tap into if you want to reach your best customer and tell your brand's story — and with plenty of platforms to take advantage of, social media marketing for business franchises can create an awareness of your brand that is unique and valuable.

Develop Your Voice

Social media is your business's chance to create a direct line of communication between your brand and the public, so it's important to make content meaningful and to take its potential seriously (even if your brand is all about fun). One of the very first things you'll need to do is establish your brand's personality through the voice you use — the words and language you employ that speak to your brand's story and culture. Establishing a brand voice is very important because it lets an audience know how to interpret you. Are you serious, are you light-hearted? Are you direct, are you personal? Your brand voice will be determined by what it is you have to offer and who it is you're trying to reach, so it's important to put some time and thought into it, and to be consistent. By developing a voice that your audience can relate to and count on, you build a relationship with them that encourages trust and loyalty.

Provide Unique Content

These days, more people are spending more time on social media and less time paying attention to content that's not immediately meaningful or interesting. So what's a brand to do? Building a strong social media presence is all about standing out from the crowd, and depending on what social media platform you're using, that's accomplished in different ways. But by varying the content of your posts from day to day, alternating between photos, videos, and content that asks something of its audience, for instance, you'll be able to gauge what works and what doesn't. Effective social media marketing for business franchises relies on content that is fresh, authentic, and engaged with, and it's up to you to make sure you create that kind of content regularly.
Find Out What Matters to Your Customers
Remember, it's not enough to create a presence on social media and then just walk away. You need to stay involved. By interacting with visitors on your page and paying attention to your posts' engagements, you'll be able to get a better idea of what your customers are responding to and what matters to them. This is critical to developing or reinforcing your brand's voice and culture. Make it a point to use social media regularly, post consistently, and respond to engagement. Doing so will allow you to reach your best customer and grow your brand's reach.
Would you like to know more about how social media marketing for business franchises can accelerate your business's brand awareness? Contact Intergrated Digital Strategies today.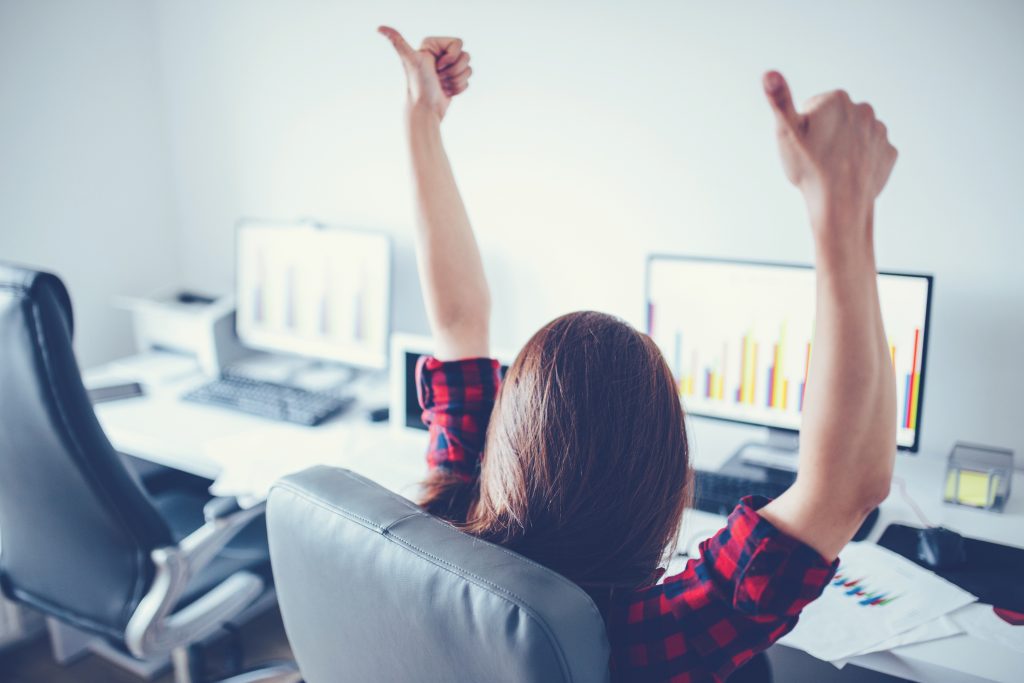 At IDS, an integral part of our success is account management. The fulfillment teams handle the heavy lifting in terms of implementation, content creation, and campaign set ups…but it's crucial that the account managers organize the overall strategy / processes and act as client liaisons to keep things running smoothly! Learn more about our account managers, Kai & Maddie, below:
How long have you been with IDS?
Kai - Almost 1 year!
Maddie - Hi, I'm Maddie! I've been with IDS for two and a half years (this month!)
What is your previous career/education experience?
Kai - I went to Emerson College and graduated with a B.S. in Marketing Communications. After graduation & internships at a popular radio station and a successful PR firm, I accepted a position at a music / tech startup in LA. I learned SO much during this time and had a great boss that always pushed me to up my creativity & work harder. My focus was on content creation, online community growth, social media strategy, and influencer marketing. It was cool to have my hands in a little bit of everything! When I came back east, I worked on various freelance digital marketing initiatives for artists, musicians, a political campaign, and a ride sharing app. Then I happily landed here at IDS. 🙂
Maddie - I received my bachelor's degree from Utah State University in Journalism & Communications with an emphasis in public relations. Working with previous public relations and digital marketing agencies, I have a background in lifestyle blogging and marketing, fitness and health, event/retreat planning, and franchise development. My experience in content management, client relations, and project management has led me to where I am today—part of the IDS team! I've loved my journey so far—getting to experience and learn new things every step of the way.
What is your greatest asset that you bring to your job every day?
Kai - I think I have a pretty positive attitude and generally don't get overly stressed—it usually makes things worse so I try to take it all in stride and just get it done.  
Maddie - I believe that my greatest asset is my ability to build and maintain positive relationships with our clients and also my attention to detail in their fulfillment/campaigns.
What are your biggest priorities?
Kai - Client success & happiness. That's all it comes down to.
Maddie - My biggest priority is making sure our clients are happy by ensuring our team delivers leads. Client retention and building a partnership is also a big priority for me—making sure they know we are here for them as their partner, not just a vendor.
How do you balance various clients' needs?
Kai - It's all about time management and setting realistic expectations.
Maddie - I balance my clients' needs with my 5 million lists each week! I talk with them regularly so I always know what they need, and I organize and prioritize my time from there.
What is the biggest challenge in account management, and how do you overcome it?
Kai - The details. Proper digital marketing is complex and making sure all of the details are in place and everything fits together is really important—it takes a village (aka the IDS team). Organization is key. And caffeine.
Maddie - Managing many clients, brands, and projects at once can be overwhelming. Especially when everything comes at once. But so far, I've been able to overcome these challenges with the help of my amazing team! They step up when I need them and take over some of the tasks I can't get to every day.
What's the most important part of your job?
Kai - Driving leads & business, and staying on the cutting edge in terms of strategy, platforms, etc.
Maddie - The most important part of my job is keeping my clients happy. Keeping them happy means lots of communication and leads, leads, leads.
What is the best part of your job?
Kai - Helping businesses succeed, the people I work with...and the fact that I get to bring my dog to work every day doesn't hurt.
Maddie - The best part of my job has to be the relationships I've built over the past couple of years with some of our AWESOME clients. I love working with them like I work with my internal team. I like to know how they're doing personally and then talk business!
Behind the Scenes
Kai - I'm a passionate dog mom to our office mascot (Ella), health nut, and food + beverage lover who enjoys adventures, the ocean, design, writing, comedy, lots of music, and time spent with the people I love.
Maddie - When I'm not working, I spend much of my time in the mountains with my handsome husband, and my border collie, Kai. We love canyoneering, climbing, camping...really anything outside and active. I also love yoga, gardening, and my three backyard chickens.
To learn more about the IDS account management team, check out our team page!