Generating leads is the main goal of any franchise development campaigns. Finding qualified leads online requires a wide variety of techniques, including paid advertising, organic strategies, quality content, search engine optimization efforts, and so much more. At the core of all of those efforts is target marketing, which is critical for lead generation.

Target marketing is what allows you to concentrate your marketing efforts on the people who are most interested in investing in your franchise and would be the best fit. Rather than throwing everything at the wall and seeing what sticks, so to speak, target marketing is deliberate about speaking directly to your franchise prospects. Fine-tuned target marketing = a high ROI.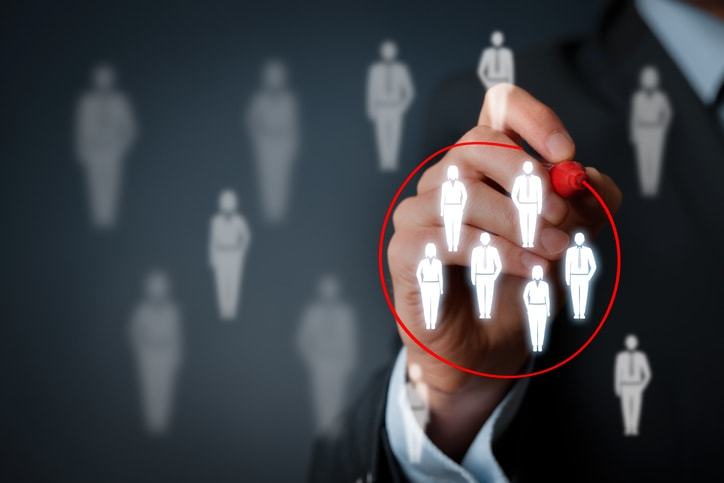 Persona Development
The key to targeting the right marketing segmentation is taking the time to understand and create buyer personas. These are representations of your highest quality franchise candidates, based on research, brand knowledge, and data.

As archetypes of the type of people who invest in your franchise, personas act as a guide for all your digital marketing. The persona creation process is the first step in fully understanding your audience, and developing a content / messaging strategy across all platforms.
Find Your Audience
Simply put, personas help you find your audience, articulate their goals, needs, and objections, and create content and ads that answer their questions. Even better, defining personas helps you to know where your audience spends time online, which informs where you should allocate budget.
Target Marketing Segmentation for Your Prospects
Once you know where to find your prospects online, you can effectively target them with relevant content. It is essential to use both paid and organic strategies to most effectively reach your audience. We have written before about the importance of using paid and organic social media, and those principles apply to your other content as well!

Using personas as a guide, you can create outstanding content with the purpose of franchise lead generation through organic searches. Blog posts can address specific questions or pain points for specific candidates, while web copy can deliberately reach a wider audience. An SEO strategy driven by personas is essential for site and blog content so that your website ranks well when prospects type their search queries into Google.

Paid ads on Google and Facebook complement your organic content and are the best way to reach your target audience. Both of these platforms have sophisticated targeting options we utilize to do so.
Get Their Info
An added benefit of using personas in creating content is that in garnering qualified candidates' interest right off the bat, they are more likely to fill out a contact form on your site. Then a member of your sales team can get in touch directly, or through an email campaign.
Convert Leads into Franchisees
Now that you have contact information for your leads—who are qualified, having read all that amazing content on your site and in your downloadables—you can work on converting them into franchisees. From here, you can get to know each lead on an individual basis, and address his or her specific concerns and show them the value of your brand.

If you need help with your franchise's targeted marketing and persona development, we would love to hear from you. Integrated Digital Strategies has worked closely with dozens of franchise brands to improve their lead quality through a number of inbound marketing strategies, including target marketing.

Get in touch with us to learn more about how we can help your franchise grow.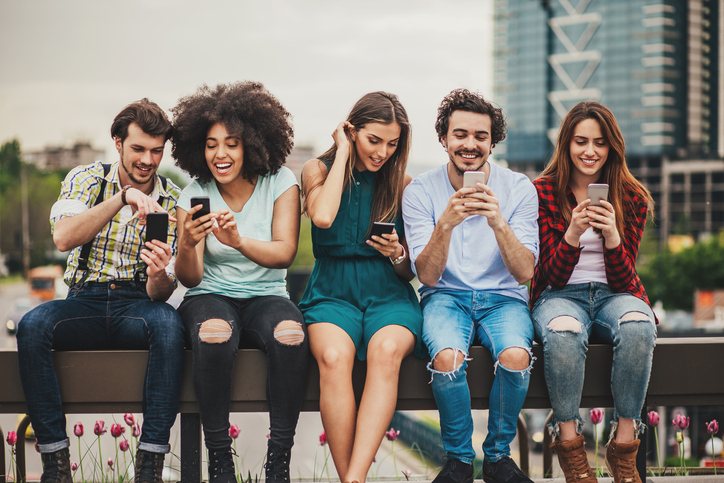 Social media has taken on a life of its own in recent years, and it is certainly here to stay as a top player in advertising and building both personal & business relationships. While many marketers and companies utilize Facebook to build communities, listen to their consumers, increase brand awareness, and drive sales… the age-old question still comes up often in strategy development: Organic vs. Paid social media advertising?

With resounding confidence, we say… both! It should never be organic OR paid, these two avenues should be running parallel to each other at all times.
Think of organic social media as a way to foster the community of followers that you have already built. Use relevant, timely, and interesting content to engage, gather opinions, or fill your fans in on something special. Not to mention, Facebook started simply as an online community—a way to stay in touch—and this is still a core function of Facebook and its algorithm even on the business side of the platform.

...Which brings us to paid social media, aka social media advertising. Paid social (when done right) accomplishes a particular goal within a target parameter. Usually, this goal is to drive leads or sales, gain event attendees, or increase site traffic. One discovery that often comes up in client conversation is that they aren't aware that paid social media is pushed out to a very specific target audience that may or may not encompass those who already "like" your page. That's the beauty of paid social media advertising when you have the right tools and knowledge: the amount of people you can reach that perfectly fit your target is a game changer.
Social Media Advertising
Facebook likes to see that a business page is engaging with the community via relevant organic content, in addition to spending money on quality advertising. Employing both of these strategies in conjunction appeals to Facebook's algorithm, and will help each type of content perform better. Plus, if you're pushing out great advertising and a user clicks over to your Facebook page from an ad, you want them to see consistent posts and engagement on your page to build your legitimacy as a brand.

Engaging your followers on social media doesn't have to be a mystery. With the proper combination of organic and paid social media, you can see your influence improve. The key thing to remember is that, like any comprehensive marketing strategy, your social media strategy should cover all your bases, be measurable, and work toward a specific goal. These three things are crucial to seeing a successful strategy—and continuing to improve it.

Social media is the new giant in marketing, and Integrated Digital Strategies is equipped with content producers and social media experts to up the ante on your strategy. Get in touch with us to get started on your comprehensive social media strategy.