There are tons of people out there with the urge to own their own business, but they don't exactly know how to do it. The two primary options are becoming an independent business owner or owning a franchise. So, what's the difference? It's actually huge, and it's important to be able to address it clearly with your prospective franchisees. Here's why franchise development is a truly unique opportunity.
Risky Business
One of the biggest — if not the biggest — difference between the two avenues is risk. No matter how you slice it, starting an independent business involves a certain amount of risk, but by tapping into a franchise's proven track record, franchisees can limit that risk. A franchisee is someone who has been granted (and paid for) the right to do business under the umbrella of an established model or brand. Franchisors give new business owners resources like training, support systems, an established brand, and marketing assistance, so franchisees are not tasked with reinventing the wheel. As a result, franchisees are generally exposed to less risk than completely independent business owners who start from scratch (this is a particularly important point to get across).

Franchise development takes a lot of the guesswork out of being your own boss. Independent business owners, on the other hand, are often tasked with building out their idea on their own. While this might be appealing to some, for others, it's simply too daunting and risky.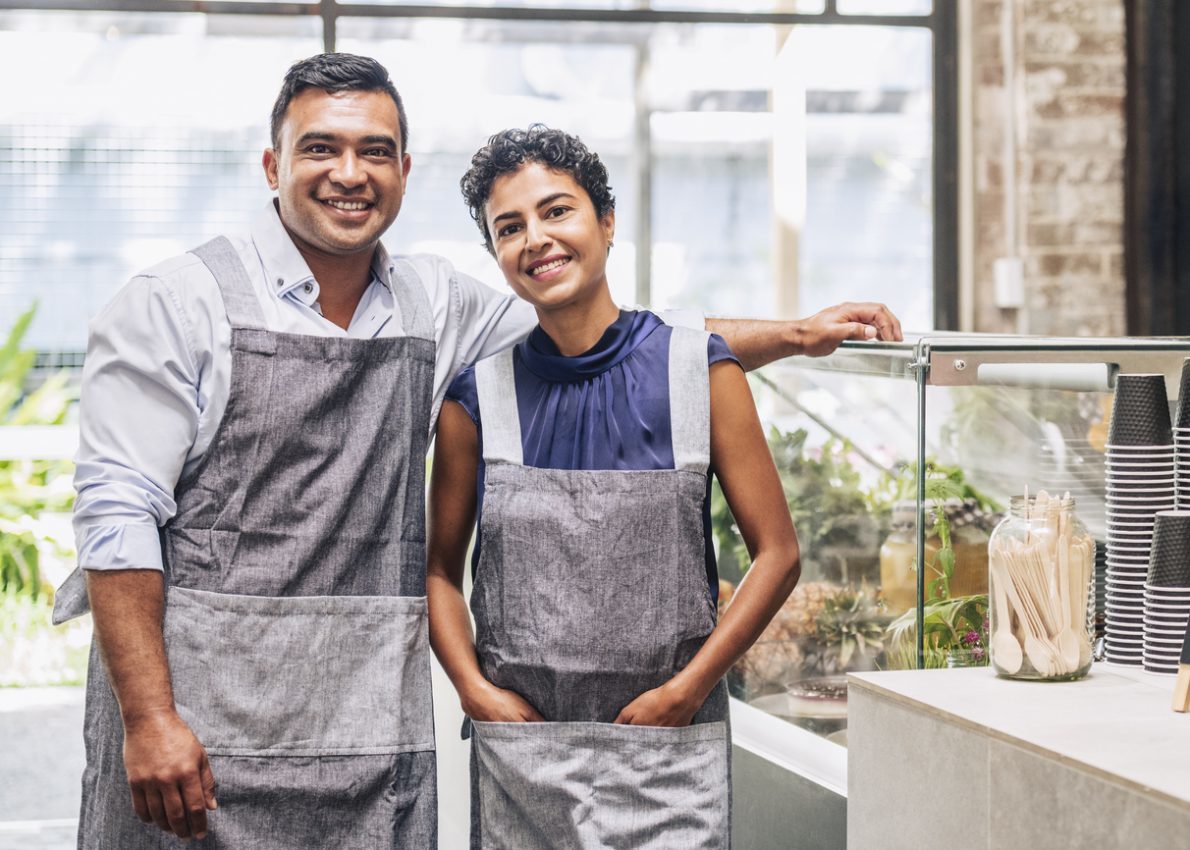 Doing It Their Own Way
There are trade-offs, however, to choosing the franchise model over an independently-operated business. It's important to remind prospective franchisees that because the franchise model is equipped with a ready-made brand, resources, and support system, they won't have the ability to build all of that from scratch. For many, however, this is appealing. A franchisee must follow the guidelines set by the corporate office, which take much of the guesswork out of setting up and running a business. Establishing corporate standards and guidelines, and requiring franchisees to adhere to them, is ultimately meant to point franchisees toward the financial success they went into business looking for in the first place!
Show Me the Money
In order to make money, you have to spend it, and here's another difference between the go-it-aloner and a franchisee: the start-up costs.

Independent business owners don't have to prove a thing to anyone aside from potential creditors and lenders and aren't required to have any amount of capital before opening their doors. Prospective franchisees, however, must first meet certain liquid capital and net worth requirements before being approved to buy into a brand, and this number often varies depending on the franchise and its industry. They also typically pay an initial franchise fee and then recurring monthly royalties based on sales.

Having these qualifications for potential franchisees helps franchisors filter out candidates who are not as good a fit and put the spotlight on those who are. Franchisors need to ensure that their franchisees are financially capable of making the investment, while the "franchise fee" is a combination of purchasing a license to use a franchisor's brand while also putting money toward the ongoing support, training, and other resources franchisees receive. It might sound a little constricting at first, but it's important that franchisees understand how it will improve their chances of success. Identifying how your franchise thrives in aiding its franchisees is one area of expertise in which Integrated Digital Strategies can help.
IDS Can Help with Franchise Development
If you're interested in building out a franchise empire, you need to attract the right franchisees to do it. The IDS team is comprised of experts who know and understand the ins and outs of franchise development marketing, work with both franchisees and franchisors every day, and know exactly how to address concerns. For the best chance of attracting talented, high-quality franchisees and generating valuable leads, IDS offers a complete digital marketing solution.

Integrated Digital Strategies specializes in helping franchisors define and meet their business goals! If you'd like to learn more about franchise development and what IDS has to offer, get in touch with us today.