Good digital marketing is all about reaching people with your message, your story, your offering. But not just any people. Franchise brands can only succeed if they speak to their best customers on a consistent basis, so determining who those people are is critical. But how do we do that?  
One of the ways marketers help franchisors speak to their ideal buyer is by persona development. A persona is essentially a thumbnail sketch of your best customer, a fictionalized representation of who he or she might be. As a digital marketing strategy is being designed, several personas might be developed and used to refine an approach that speaks to the interests and pain points of your best customer. Persona development is key to robust digital marketing because it helps to create a deeper understanding of customer needs and how to meet them.
Still, like anything in digital marketing, good buyer persona development takes thought and expertise. Here, we'll look at ten questions your marketing team should ask as they define who it is you need to reach.
What are the demographics of your target customer?
These demographics should include a name for your persona, her age and occupation, her education, and her income. This information helps to create the sense that you're speaking to a real person with real needs and goals. The deeper you get into your persona's character, the more you can identify with and anticipate the needs of the population she represents.
What is her background?
This element should be a short paragraph that lays out her professional experience, her family life (married? kids?), and her long-term goals. It can also discuss what it is about your offering that might appeal to her and why she may be ready for a change.
What are her goals?
Here, you'll want to define what she'd like for herself as a result of partnering with your brand. Maybe it's to be her own boss. Perhaps she wants to make more money or offer something useful to her community. Outlining some of her goals will help you refine your message.
What challenges does she face?
What might make it difficult for your message to reach her? Is she nervous about making a career change? Does she have concerns about your industry or market? Is she worried about time management? These are questions you need to ask as you craft your strategies.
What questions does she have?
What will it cost to take advantage of your offering? What kind of support will she receive? Your best customer is sure to have questions like these and more.
What objections might she have?
Are there impediments to reaching her? Maybe she's concerned about cost or autonomy. You'll need to factor in whatever might be keeping her from considering your brand and then address those objections.
Where can you find or reach her?
Here, you'll want to define where your best customer can be "found" — what social media platforms she uses, what publications she pays attention to, etc.
How can you help her?
It will be up to you to reassure your best customers that you're in their corner and available at all times to help them navigate any hurdles or issues they may have as they become part of your brand family. Make sure to speak to the pain points and possible objections you've already outlined. Your goal is to let them know you hear them and are there for them.
The last two questions have less to do with defining your ideal customer and more to do with hiring the right marketing team to handle your buyer persona development.
How much experience does your marketing team have at
persona development
?
Creating robust, well-researched personas is a critical first step toward defining your digital marketing strategy, so partnering with a team that knows what they're doing is essential! IDS is that team! We work as an extension of your brand and have helped dozens of top-tier franchisors reach the buyers who matter most.
Can you count on that team to deliver results?
IDS is an award-winning agency with a deep understanding of digital marketing nuances, including the creation and importance of meaningful personas. Persona development is just one part of our suite of services that have met the digital marketing needs of businesses like yours for nearly ten years. IDS delivers the results you're looking for!
To find out more about our persona development and other services, get in touch today!
Generating leads is the main goal of any franchise development campaigns. Finding qualified leads online requires a wide variety of techniques, including paid advertising, organic strategies, quality content, search engine optimization efforts, and so much more. At the core of all of those efforts is target marketing, which is critical for lead generation.

Target marketing is what allows you to concentrate your marketing efforts on the people who are most interested in investing in your franchise and would be the best fit. Rather than throwing everything at the wall and seeing what sticks, so to speak, target marketing is deliberate about speaking directly to your franchise prospects. Fine-tuned target marketing = a high ROI.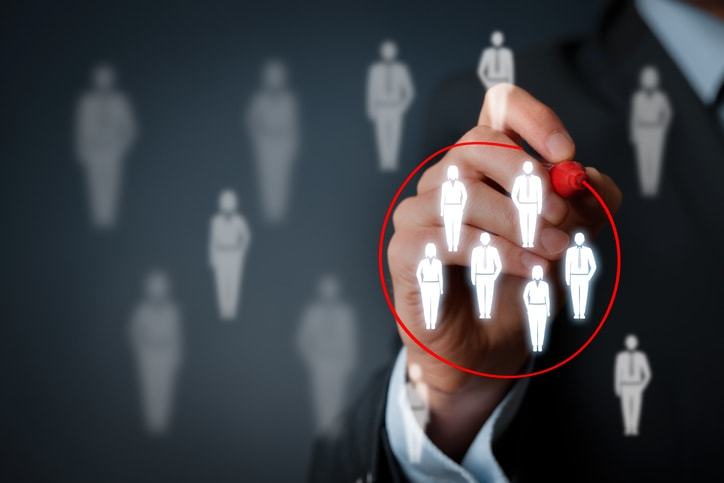 Persona Development
The key to targeting the right marketing segmentation is taking the time to understand and create buyer personas. These are representations of your highest quality franchise candidates, based on research, brand knowledge, and data.

As archetypes of the type of people who invest in your franchise, personas act as a guide for all your digital marketing. The persona creation process is the first step in fully understanding your audience, and developing a content / messaging strategy across all platforms.
Find Your Audience
Simply put, personas help you find your audience, articulate their goals, needs, and objections, and create content and ads that answer their questions. Even better, defining personas helps you to know where your audience spends time online, which informs where you should allocate budget.
Target Marketing Segmentation for Your Prospects
Once you know where to find your prospects online, you can effectively target them with relevant content. It is essential to use both paid and organic strategies to most effectively reach your audience. We have written before about the importance of using paid and organic social media, and those principles apply to your other content as well!

Using personas as a guide, you can create outstanding content with the purpose of franchise lead generation through organic searches. Blog posts can address specific questions or pain points for specific candidates, while web copy can deliberately reach a wider audience. An SEO strategy driven by personas is essential for site and blog content so that your website ranks well when prospects type their search queries into Google.

Paid ads on Google and Facebook complement your organic content and are the best way to reach your target audience. Both of these platforms have sophisticated targeting options we utilize to do so.
Get Their Info
An added benefit of using personas in creating content is that in garnering qualified candidates' interest right off the bat, they are more likely to fill out a contact form on your site. Then a member of your sales team can get in touch directly, or through an email campaign.
Convert Leads into Franchisees
Now that you have contact information for your leads—who are qualified, having read all that amazing content on your site and in your downloadables—you can work on converting them into franchisees. From here, you can get to know each lead on an individual basis, and address his or her specific concerns and show them the value of your brand.

If you need help with your franchise's targeted marketing and persona development, we would love to hear from you. Integrated Digital Strategies has worked closely with dozens of franchise brands to improve their lead quality through a number of inbound marketing strategies, including target marketing.

Get in touch with us to learn more about how we can help your franchise grow.
What is Franchise Development? It is the process of identifying the different people who buy particular franchises. Each franchise organization has unique attributes that attract potential buyers and it is critical to identify these attributes and create groups that are categorized into franchise personas. As soon as personas are identified, the next step is to create content that attracts the many groups that fall into categories of people that purchase a franchise.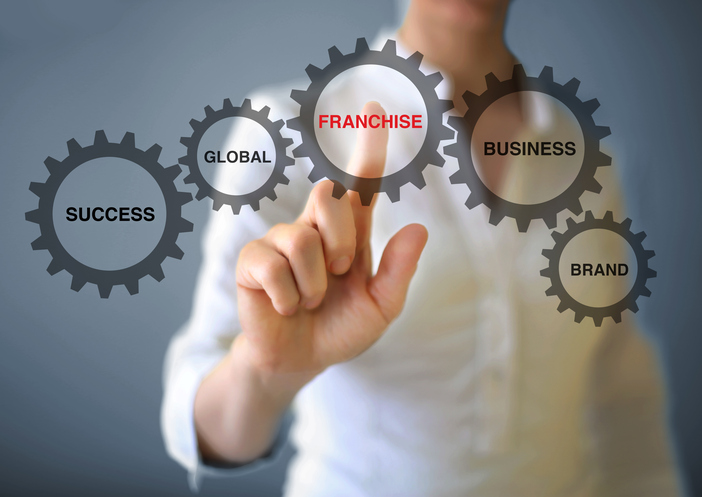 Why Develop Personas?
The main reason to create personas is that it is necessary to address the questions and concerns that prospective franchise buyers have. Do you attract multi-franchise buyers with a high net worth? Are you seeking—and do you have—military veterans in your portfolio of franchisees? Each franchise organization has groups of people that represent ideal buyers, who have needs and concerns that need to be answered. This is achieved through well-researched and well-written content on your website in the form of blogs, case studies, infographics, and eBooks.
Purchasing a franchise is a life-changing event. Typically, it represents a milestone such as retiring from a long career, an inheritance or newly acquired wealth, or simply a desire to become your own boss. Each person who represents the persona of a buyer of your franchise requires that you address all questions and concerns that they may have.
When developing the persona of your franchise buyer, it is necessary to list the questions that are typically asked by a prospective franchisee. At the International Franchise Annual convention in San Antonio, TX in 2016, it was mentioned that the average person spends up to an hour looking at the website of a franchise they may want to purchase. In addition, they read content for thirty minutes to learn about the advantages of buying your franchise.
Each franchise buyer persona must be written to the intended audience. The multi-franchise buyer will want to know what territories are available to them. The person leaving a career could be most interested in knowing what kind of training will be provided. Perhaps the veteran who is leaving the military will want to know what financial breaks are offered as a reward for service to their country.
What Comes after Persona Development?
When the franchise persona is complete and the content is created, the content then needs to be distributed. Typically the website is the best place to host this information, where content can be added to the website's main pages or the blog.
A well-designed franchise website will take into account the buyer's journey and lead them down a path that helps them feel comfortable they are making the correct decision to take the next steps to become part of your franchise organization.
Social media is another option to let people know who the ideal buyer is for your franchise. Without performing a well planned and produced buyer persona, a franchise runs the risk that they will lose quality buyers by not reassuring them of the many reasons they fit the profile of similar owners.
How Are Personas Relevant for SEO?
Lastly, franchise development persona plays a key role in search engine optimization (SEO). Google and other search engines have embedded algorithms that allow for well written and clearly defined content with good keywords to rise to the top of a search. For example, if your site speaks to the advantages of veteran or multi-franchise ownership, people that fall into these categories will have an easier time finding you when you rank higher in online searches. It comes down to speaking to your ideal audience so that they find you. Without great franchise development personas, there is a strong likelihood that your message will not reach your ideal audience.
Integrated Digital Strategies specializes in franchise development utilizing an inbound digital marketing approach. We work with dozens of franchise organizations to help them attract highly qualified prospects each year. For more information, contact us at info@idigitalstrategies.com.