Surviving in today's digital world can be tough, but local search engine optimization (SEO) is an essential tool for small businesses seeking to attract local customers and increase online visibility. However, the realm of local SEO marketing can be confusing, and many small businesses make common mistakes that hinder success.
Our expert team has compiled a list of crucial local marketing tips to help small businesses avoid these mistakes and achieve digital marketing greatness, from franchise SEO to franchise development marketing.
Forgetting About Local Keyword Research
Knowing the search terms your potential customers use is essential for optimizing your website and content.
Utilise Powerful Digital Tools
Utilise tools like Google Keyword Planner and Semrush, to unearth valuable insights and discover niche keywords with high web search volumes and low competition.
Another great tool is Google Trends. You gain real-time insights into search trends and patterns, allowing you to identify popular topics, keywords, and search queries related to your business.
Why should you use these tools?
Gaining a deeper understanding of consumer interests and behavior and better tailor your SEO efforts to meet their needs.
Exploring the popularity of specific keywords over time and analyzing regional interest in various topics.
Finding keywords or topics you may not have considered before.
Not Utilizing Key Performance Indicators (KPIs)
Franchise KPI tracking is a critical aspect of measuring the success and effectiveness of your SEO marketing strategy. However, it is a common mistake for business owners to overlook the importance of incorporating KPIs.
By neglecting to track KPIs specific to each franchise location, you miss out on valuable insights that can inform your decision-making process and optimize your marketing campaigns.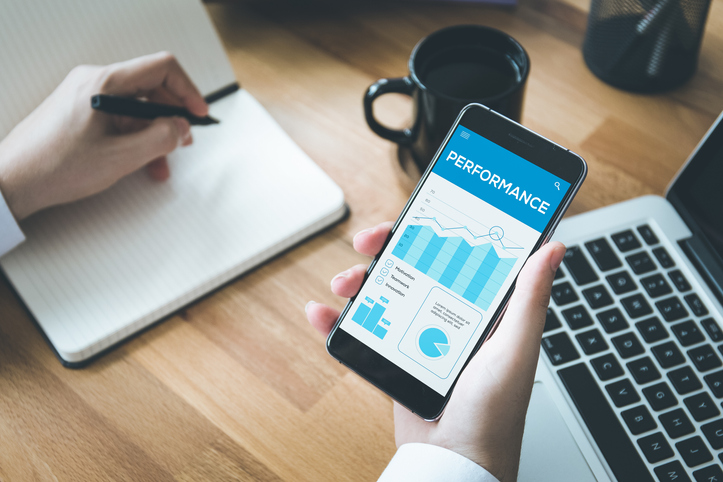 Being Inconsistent with NAP Information
NAP, short for name, address, and phone number, is crucial information that should be consistent across all online platforms where your business is listed.
Failure to ensure this information is accurate and consistent can damage your local search rankings and confuse potential customers. Conduct brand audits of all your online listings, promptly update any changes, and keep your NAP details consistent throughout.
Ignoring Your Online Reputation
Online reviews play a significant role in local SEO and establish credibility and trust with potential customers. Ignoring or neglecting your online reputation can be detrimental.
Encouraging your satisfied customers to leave positive reviews, responding promptly and professionally to negative feedback, and using customer reviews as resourceful insights for improving your business is crucial.
Utilize a review management system that helps you manage and respond to reviews and display your commitment to customer satisfaction.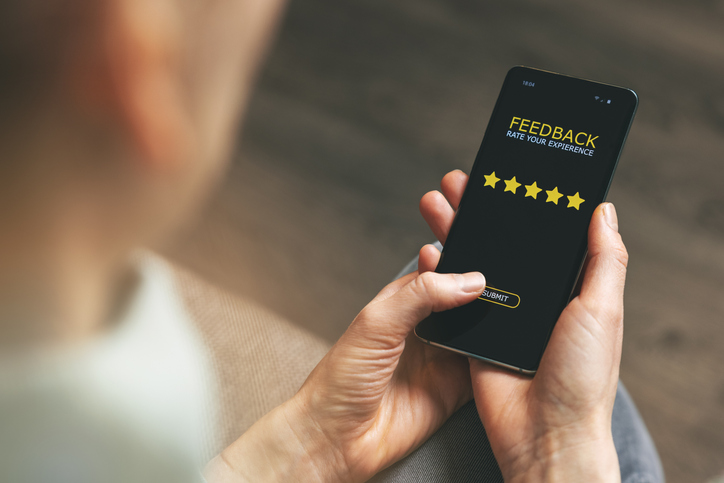 The Power of Fresh Content as a Key Strategic Marketing Component
One of the cardinal sins in the world of digital marketing is not posting fresh content on your website. It's like having a library with dusty, outdated books—no one wants to visit.
Unfortunately, many small business owners fail to grasp the importance of updating their site's content or maintaining a consistent blogging schedule. However, common knowledge in the field of SEO and content marketing shows that relevant content not only boosts organic search rankings but also keeps visitors returning—a key factor for Google's ranking algorithm.
Let's explore how small businesses can easily create unique content and leverage social media to engage their audience and enhance their online presence.
Discover the Benefits of Blogging
If you're determined to boost your website's SEO, it's time to make blogging a critical component of your strategy. Unfortunately, many companies start a blog but allow it to languish in obscurity. To prevent this fate, make blogging a company-wide initiative.
Develop an editorial calendar and hold team members accountable for producing fresh content regularly. Ideally, publish at least one to two blog posts per week.
After consistently posting for three to six months, you'll see a noticeable increase in organic traffic. But tread carefully: before jumping into blogging, develop a clear strategy or seek professional assistance to maximize your results.
Get Creative: Use Different Formats to Engage Your Audience
To create compelling and meaningful content, you must understand how your target audience consumes information. Break free from conventional blog posts and pursue alternative formats like podcasts, SlideShare presentations, phone interviews with your executives, or a list of frequently asked questions. The options are limitless!
The key is to identify where your customers seek information and how they make decisions.
Boost Your Visibility with Social Media Synergy
Creating unique content is one aspect of the equation; distributing and promoting it effectively is just as important. Social media offers boundless potential for amplifying your reach and interacting with your audience.
Share your blog posts, podcasts, and other content across relevant social media platforms. Encourage your followers to share and comment on your content.
Use hashtags and influencer collaborations to enhance your visibility even further.
Bonus tip: develop a social media content calendar to simplify your posting schedule while maintaining a consistent online presence.
Bring Your Franchise Brand's Story to Life with Video Marketing
Video content has become a staple of digital marketing because it captivates and engages viewers. Videos provide an opportunity to showcase your brand's story visually.
Consider creating videos that highlight your products or services, provide informative tutorials, or offer customer testimonials. Platforms like YouTube, Vimeo, Reels, or social media live streaming are perfect for hosting and broadcasting your video content.
Videos are more likely to go viral and can significantly boost brand visibility and customer engagement!
Empower Your Customers: Harness the Power of User-Generated Content
Encourage your existing customers to create content by offering incentives for sharing their experiences, reviews, and testimonials about your products or services.
This not only produces fresh content but also nurtures social proof and trust among potential customers.
User-generated content can be repurposed across various platforms, from your website to social media, further amplifying its impact.
Overlooking the Mobile Revolution
Mobile optimization is crucial because the majority of local searches are now performed on mobile devices. Google processes over 8.5 billion searches per day with 63% of Google's US organic search traffic originating from mobile devices.
Having a mobile-friendly website is a must for your business.
Ensuring your website is responsive, loads fast, and offers a seamless user experience is also essential.
Incorporate location-specific keywords and a streamlined mobile interface that makes it easy for visitors to find relevant information about your business.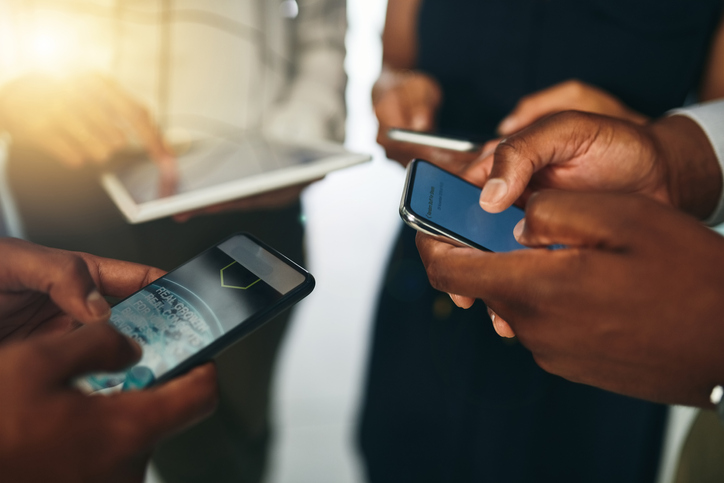 Consider Utilising Google's Mobile Indexing
As stated in a recent article by the Search Engine Journal, Google's mobile-first indexing initiative has been in progress since 2016, but not all websites have made the transition yet.
In fact, Google removed its deadline entirely in November 2021 due to unexpected challenges faced by some sites. However, for new websites published after July 1, 2019, mobile-first indexing became enabled by default.
It's important to note that mobile usability and mobile-first indexing are not synonyms, and passing the mobile usability test is not a requirement for mobile-first indexing. Despite this, all indexed content will be the mobile version, so it's essential to make sure your website is optimized for mobile devices.
Stay tuned for the last batch of mobile-first indexing, which Google's John Mueller, Google Search Advocate believes will be finished in the next couple of months.
Not Leveraging Online Citations
Claiming and optimizing your business listings on popular directories such as Google My Business, Yelp, and Bing Places can significantly boost your local search visibility.
Take advantage of available features, regularly update your citation listings, add photos, and encourage customer reviews to maintain a strong online presence.
Work with an agency with citation-building capability and leverage tools like Soci, Brightlocal, and SEMRush to leverage citation output. Take full advantage of these tools and monitor customer reviews regularly.
Conclusion
Local SEO marketing is an excellent strategy for small businesses to connect with their target audience and drive growth in their respective communities. Boost your small business with these strategic pro tips and achieve franchise digital marketing greatness!
There's an old saying in the marketing world that states, "half of my advertising works, I just don't know which half." The other adage commonly heard was that if you throw your ad dollars against the wall like a bowl of spaghetti, half will stick and half will fall to the ground.
Outbound marketing is similar to the two adages referenced above. When newspapers were strong and full page ads in a major Sunday metro publication cost tens of thousands of dollars, many ads were ROP, or run of the press. What this means is that they are randomly placed throughout the paper. The problem with this outdated approach is that it is "spray and pray" or a "shotgun strategy." Advertisers who used this strategy hoped that a reader who needed their product or service would see the ad and take action including making a phone call or visiting a store. It was not targeted marketing.
The same could be said about a radio ad. The desired outcome is that an interested consumer hears a commercial. The only problem, however, is that the odds of this happening are slim. When you consider how many radio stations exist and how many people listen to an ad that answers a specific need the consumer has at that moment, the potential audience of potential buyers is fractional.
Outbound marketing is mass marketing. It does not deliver a message to a targeted audience. Rather, it blasts a promotion or pitch that tries to sell to people that have little to no interest in what is being sold. Typically, this form of marketing sells to the consumer and does not educate them based on their specific needs. Consequently, a high percentage of ad dollars are wasted.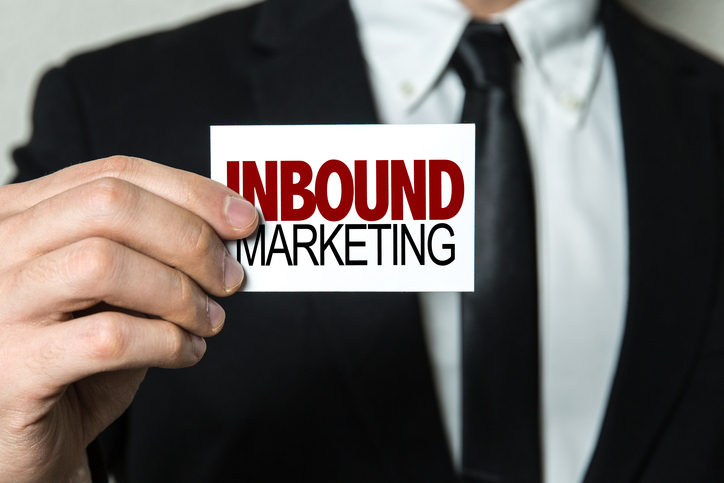 Shift From Outbound to Inbound Marketing
Fast forward to today, where inbound marketing has had a revolutionary impact on the way people seek information and purchase goods and services. There are profound differences in the manner that consumers obtain information to purchase products and services. The advent of inbound marketing has everything to do with the internet. When people search on Google, they provide keywords or phrases for exactly what they are looking for. In an instant, they are provided an endless array of options to browse through.
The biggest change in this paradigm shift in marketing is that the consumer is now in control. While sitting at their desk at work or on their couch at home, they are able to seek solutions to their needs on their terms. The days of flipping through the Sunday newspaper to find what you are looking for are over. Trying to remember an ad on TV or radio is a thing of the past. Inbound marketing has created efficiencies in the way we obtain and process information. Websites have enabled any individual or company to have complete control of their information.
Not that long ago, a company would buy an ad in the Yellow Pages and they would be stuck with the same static message for a year. With a website, the message may be changed in a moment's notice. Furthermore, the volume of information contained on a website is exponentially higher than any form of outbound marketing options that previously existed.
What does this mean for the consumer? It means that they obtain information when they want it and how they want it. With behavioral targeting, the messages they receive are sent to them because they either asked for it or it was sent to them with content that is based on their online profile of places they have visited on the web. The most important aspect of this change in marketing is that the consumer is able to educate themselves prior to making a purchase. Most people prefer to buy something rather than be sold.
What does inbound marketing mean for the advertiser? It means that they are now able to precisely target their ideal buyer of their product or service. This could be done with the following digital media:
Paid Search – This is typically paid advertising on Google or other sites that are highly targeted.
Retargeting – These ads that appear online target people who have been on your website or have expressed interest in your line of business.
Social Media – With sites like Facebook and LinkedIn, you are able to deliver ads to people who fit exact profiles of your ideal buyer.
Organic Presence – The organic section of Google and other search engines that occupy the main section of a search page. There are no costs associated with having your website listed here.
In conclusion, marketing today is far more efficient and effective than it was a few years ago. Buying habits and profiles of consumers have become so sophisticated that advertising is geared toward people who are interested in what advertisers are selling. Furthermore, the effectiveness of the marketing is easily measured. The days of hoping that half of an advertiser's marketing is working is over. With inbound marketing, it's now easy to target a potential buyer and know with a high degree of certainty that the advertising is working.
Contact the experts at Integrated Digital Strategies to learn more.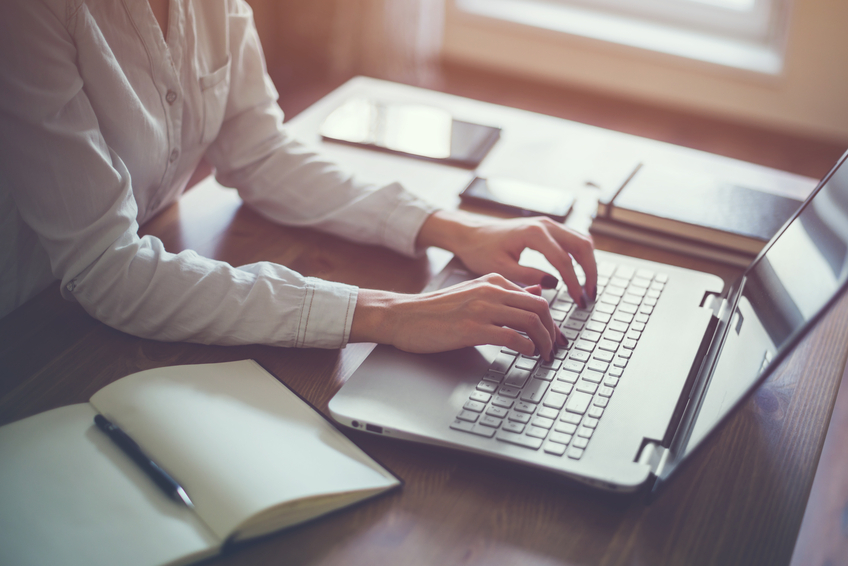 A recent Wall Street Journal article written by Angus Loton reports that small and mid-sized U.S. businesses are expected to spend $700 million on tech tools or platforms to monitor customer opinions on the Web over the next year, more than double the spending in the past 12 months. This is according to BIA/Kelsey, a Chantilly, Va., media-research firm. With the explosion of digital content, it is necessary for businesses to monitor their representation in the digital world. The practice of data scraping creates negative consequences when contact information is copied and re-purposed on other sites. Companies frequently move, change URL's, telephone numbers, and other pertinent information that are critical to how a company is represented publicly. Loton reports in his article that Matt Booth, Bia/Kelsey's chief strategy officer and program director for interactive local media, says more businesses are expected to shift from using free online applications to paid services in the year ahead, in part because the job of monitoring online reviews and other comments is simply too much work.
This issue was of little importance in the days when telephone numbers rarely changed. People either found you in the Yellow Pages and White Pages or called 411. Today there is an endless array of data points for people to reach you. Cell phones, smartphones, and traditional landlines, social media, and email are all commonly used to communicate. It is important to monitor how and where your company is represented online.
Online Reputation Management
Fortunately, online reputation management helps to search the Internet and find all mentions of your company. This service provides basic information regarding the who, what, where and when of a company all from one location. In addition, references in social media and review sites like Yelp and TripAdvisor are sent to you regularly. Reputation management allows you to monitor good comments if your company is mentioned in a positive manner. Conversely, when complaints or negative comments are uncovered, this service may provide a great opportunity to take corrective action to help provide better service.  In some instances, it is possible to act proactively by responding directly to the consumer by making good on a bad interaction.
For example, if a patron to your restaurant complains on Twitter about bad service or poor quality, you will receive an alert as soon as the following day. This allows you to promptly reach out to the dissatisfied customer to assure them that you want to make good on their negative experience. Perhaps offering a complimentary meal, or even dessert or a drink. This corrective action will let them know that you care and are aware of the situation will go a long way toward improving your reputation. Conversely, if you receive rave reviews, you may want to post the good news on Facebook or Twitter to generate positive publicity. At IDS, we strive to provide you with the tools to accentuate the overwhelmingly good reviews that most businesses receive, thereby overshadowing any negative publicity- which is often almost impossible to erase.
Integrated Digital Strategies Can Help
Integrated Digital Strategies (www.idigitalstrategies.com) provides a robust reputation management platform and listing push to more than 100 popular internet sites. This enables companies to closely monitor posted reviews and how they are represented online. We will help you set up a custom dashboard that provides frequent updates so that you are kept abreast of any information that references your company. The good news is that most companies generate positive comments. Estimates are that 75% of all reviews and references online are positive. Those that aren't positive may now be addressed and possibly corrected.
Contact us today and let us know how Integrated Digital Strategies may assist you in managing your company in the positive manner you desire. We will provide you with the technology required to instantly monitor feedback and present your company in the best light possible.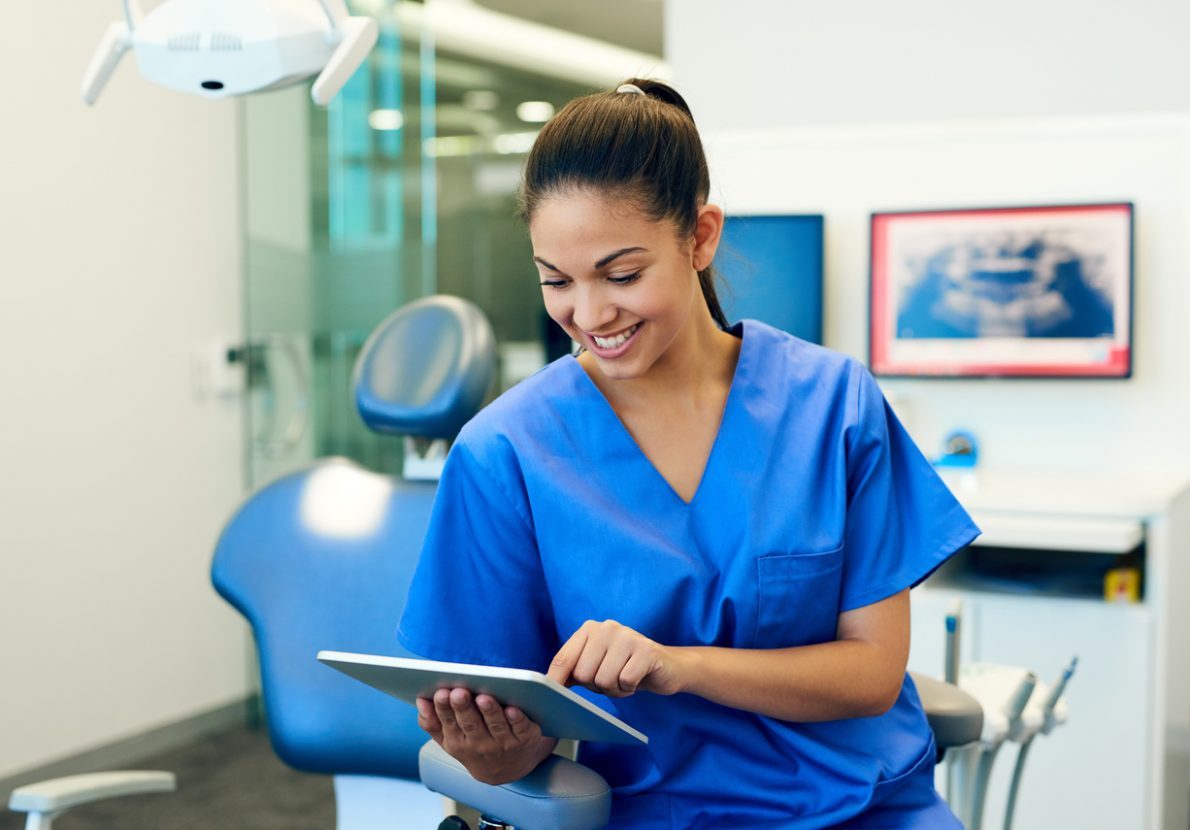 Advertising seems like it's losing its appeal. Many dental content marketing consultants say that all you really need is a solid inbound marketing program and new clients will come streaming in the door. Well, I'm here to say that it's not true.
If anyone is a firm believer in Inbound Marketing, it's me. I also believe that most dentists need to have a supplemental paid media budget set aside for their advertising program. Simply creating content and throwing it up on your blog isn't enough now. A well thought out dental content marketing strategy needs to be in place before you start investing your time and money into any sort of marketing. Seeing that search engines such as Google are constantly updating the strategies associated with inbound marketing, it's important for you to be up-to-date on the latest practices.
Ways to Improve Your Dental Content Marketing
There are three ways that can improve the results from your current dental content marketing:
Utilize your content as a part of the sales funnel
Testing your content before you break the bank
For more information about how you can target more customers for your dental practice with dental content marketing strategies, reach out to the inbound marketing experts at Integrated Digital Strategies and find out what we can do for you!