If you're looking to grow your business, social media marketing is an important part of any strategy. It's safe to say that social media is now a worldwide phenomenon, with users around the globe accessing platforms like Facebook and Instagram from mobile technology and computers alike. It's estimated that around 77% of Americans have a profile on at least one social media platform, making it a pervasive new advertising channel. Not only does the pervasiveness of social media among many demographics make it a great marketing tool, but the data available about each user also makes it a uniquely customizable channel. Keep reading to learn how Integrated Digital Strategies (IDS) can help you to develop and implement effective social media marketing campaigns!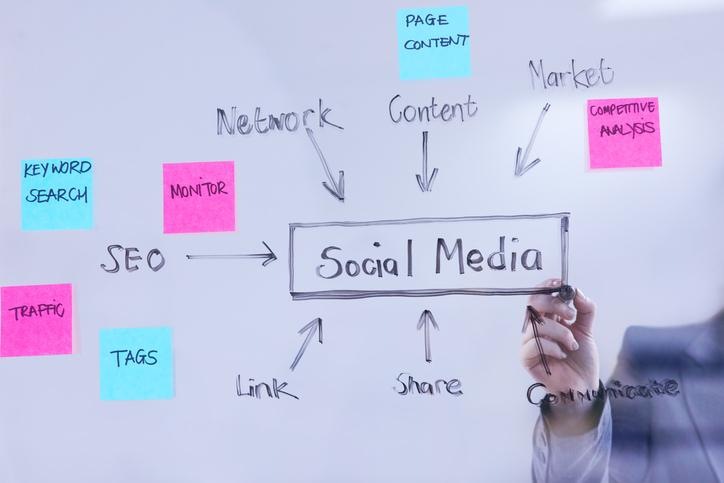 Why is Social Media Marketing Unique?
Social media stands out from more traditional advertising venues because of the personalized information these companies collect about their users. Based on what their users choose to share, they gather valuable demographic data such as their age and location as well as information on their hobbies, likes and dislikes, and careers. While the marketing of the past relied on general demographic information (such as the audience of a particular radio or television show), social media marketing allows advertisers to get more "bang for their buck" by ensuring that their ads appear to the target audience who is most likely to be interested in their product.

Social media marketing also allows advertisers to take things a step further by developing a presence of their own. By creating dedicated company profiles, businesses are able to showcase their products and services to a wide range of users. Staying active on social media helps you to become a part of many users' social media experience, garnering greater visibility for your business. IDS employs a team of social media experts who understand just what it takes to build up a strong presence on a range of social media platforms!
How Can IDS Help?
Our team is capable of helping you build a social media marketing campaign from the ground up. Whether you already have social media profiles or are starting from scratch, we'll help you by collecting information on who you need to reach and how to best get their attention. We can maintain your social media profiles for you or give you the tools you need to manage them more effectively. Best of all, our team can help you to make informed decisions about which social media platforms to focus on, and how to go about developing your company presence.

We've developed a comprehensive five-phase plan to implement your social media marketing campaign. We'll be there throughout the process by helping you to generate eye-catching content, optimizing the campaign, and establishing a scalable, multi-faceted social strategy. We'll work within your budget to develop a social media marketing strategy you can be proud of.

IDS is dedicated to making social media marketing simple for our clients! Contact us today to learn more about how we can help your business.