Last year was a whirlwind for the search engine optimization (SEO) industry: Google rolled out its Helpful Content Update (HCU) among six other updates, and released more information on the anticipated Google Analytics 4 (GA4) update; ChatGPT was released in November; Microsoft Bing carried on with its IndexNow initiative; SEMRush acquired Backlinko and Kompyte; Moz deindexed; and much more. According to industry experts' early predictions for 2023, the SEO industry is showing no signs of slowing down.
As part of our mission to provide clients with innovative and integrated solutions, IDS understands the duality that while SEO is an extremely important facet of your digital marketing strategy, it can be complex to get it right.
Through consistent monitoring and utilizing multiple tools, we're staying on top of the ever-changing SEO marketing landscape and tailoring our solutions to ensure our services continue to optimize our clients' websites and other digital content. By implementing strong franchise SEO, we create long-lasting and healthy keyword rankings by appealing to real people and search engines alike.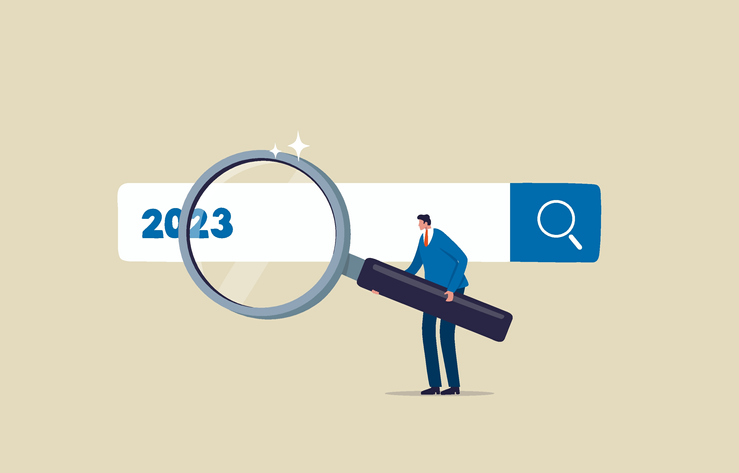 IDS asked our team where they think SEO is heading for 2023. From localizing SEO to artificial intelligence to automation, across all departments, respondents reflected on what they believe will be the most impactful/influential this year:
Where Do You Think SEO Is Going in 2023?
"SEO is going to continue the trend to go more localized. For businesses with locations/service areas, it's going to be critical to have your GBP maxed with every possible line filled out. Additionally, Google is really focusing on user intent. If you look at the SERP, it's always trying to aim to provide answers to questions, and if you're not positioning your information in that way, you're not winning. The goal of SEO needs to be: ANSWER. Capturing smart snippets is the primary goal for SEO on a national level, and capturing top placements in Maps for the local business. Anything else is further down the SEO channel. Simple updates to existing content, to try and move keywords higher up in ranking by changing Meta Tags or replacing H1's is going to continue to be less effective. It's all about NEW content, not refreshing the old."– Chris Gregoire, Director of Quality Assurance
"In 2023, SEO is all about power to the little things. For instance, on some mobile Google searches, Google is now putting images at the top of the search results. Who would think of posting images for your business as a key part of SEO? Also, with the transition to GA4, my guess is Google is going to hold more weight in the user experience of a website, rather than the keywords on there."– Mark Hite, Franchisee Marketing Manager
"Greater focus on top 10 SERP placement on most relevant keywords."– Kevin White, Senior Account Manager
"I think SEO is evolving past being a sidekick when it comes to marketing strategies. As the industry grows and new tools appear, it's imperative to have data-driven and goal-oriented professionals that can embrace those changes, learn from them, and bring more than a good website performance, but also what is behind the search intent of each person."– Daniela Molinari, SEO Strategist
"SEO for 2023 is moving in the direction of putting the focus more on video content – research shows that audiences want more video content which proves to have a higher conversion rate. Looking at the amount of time consumers spend on YouTube and TikTok, it is evident that this is where SEO is heading next. With this said, brands need to get on board and stay ahead of the game, collect relevant data, analyze it, and work on insights reporting."– Janine Syster, Franchisee Success Account Manager 
"In SEO, machine learning and artificial intelligence will play a key role in 2023, but not in the way that you might expect. AI is not something brand new, but ever since ChatGPT came out, there has been an increased focus on it. I believe that Google is going to react to get search content back to being developed by humans. If we merely consider the Google modifications that have taken place in the last year (Helpful Content, E.E.A.T., etc.), we can see that putting an emphasis on producing high-quality content is essential."– Eben Steenkamp, SEO Strategist 
"As organic searches increase on a daily basis, I can only see SEO becoming the forefront of the marketing world. I potentially see a rise in intent-driven searches where 'near me' will take over the internet by storm. As seen with various reports and clients, the need for 'near me' content is proving to be the most prevalent on a day-to-day basis. I see SEO finding new ways and tactics to serve relevant, human content to everyday search engine users."– Casey Risi, Franchisee Success Account Manager
"SEO is expected to focus on optimizing and incorporating video marketing into SEO strategies. Machine learning and AI are also predicted to be major components of SEO in 2023, with artificial intelligence content already being created today. Additionally, keyword research will remain important, while semantically related keywords and local searches will become more emphasized. Finally, the rise of voice search is expected to continue in 2023."– Ryan Smyth, Senior Account Manager
"With the evolution of AI, currently things are changing quite rapidly. Across the board, marketing agencies are pivoting to tools like ChatGPT to aid them with improving their presence on Google. Tools like ChatGPT take into account multiple streams of information and spit out pivotal information, making SEO even tougher to compete in. I think by pivoting our strategy to include insights from AI while also articulating it to the industry will be the way forward for 2023. Moreover, competitor gap analysis is vital to be revisited frequently as businesses are rapidly expanding or closing in the industry, and this can be a vital part of keeping us relevant in the industry." – Niressa Singh, Senior Account Manager 
"More SEO tasks will be automated in 2023, more competitor analysis tools will become available, and page experience will become even more important than it is today."– Lyndsee Rothenburg, Senior Account Manager 
"I think the increase in zero-click searches is going to pose an interesting challenge to SEO teams, and I'm curious about how SEO practices will have to evolve to keep generating high levels of organic traffic. Local and hyperlocal SEO will become an increasingly important way for businesses to attract new customers."– Hayley Povey, Franchisee Success Account Manager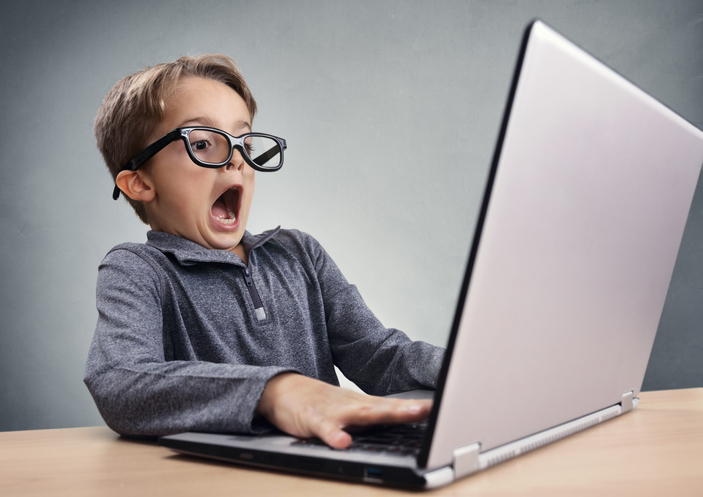 What Are You Excited to See This Year?
"I am anticipating this year to be the year of promotion. I'm thinking that this is going to be the year of the 'return to normal' in full. It's been a week since I've seen a news article/clip talking about the disease-that-shall-not-be-named, and I think we're going to see a large return to in-person. It also means we're going to see a need to break through the noise for in-person, which means I'm expecting to see some cool promotional things again. We were just getting started with cool tangible/digital promotional blends, and then everything had to shift. I can't wait to see what comes circling back for ways of getting truly in front of potential customers again."– Chris Gregoire, Senior Digital Account Manager
"More personal stories from franchise owners who are successful, and leveraging those across content and video ads."– Kevin White, Senior Account Manager
"I look forward to seeing search intent gaining more space than ever in our industry. Over time, people focused so much on keyword volume, but as the industry grows and more competitors appear, the intent behind every search will be a determinant of our clients' success. In that aspect, I am excited to see new ways we can innovate and bring more awareness to the SEO importance."– Daniela Molinari, SEO Strategist
"I am excited to see IDS reaching greater heights and continuously growing brands, along with elevating franchise businesses and becoming the market leaders."– Janine Syster, Franchisee Success Account Manager
"Evolving/emerging positive global trends within the SEO and content spheres. I am excited to see new algorithms come to light, see how content continues to shape the everyday thoughts of online buyers/researchers in a constructive way, as well as see how it continues to make a positive impact on leads, buying intentions, and adapts to the fast-paced lifestyle of consumers, professionals, and everyday users."– Casey Risi, Franchisee Success Account Manager
"The evolution of the TikTok era and social media marketing using bite-sized bits of user-generated content. Older digital advertising is taking a step back to influencer and creator-driven marketing – that will change the way consumers are receiving and consuming information."– Niressa Singh, Senior Account Manager
"More automation to help more easily improve user experience, audience engagement, and visual content."– Lyndsee Rothenburg, Senior Account Manager
What Do You Wish Wasn't a Thing This Year?
"So one issue with local SEO is it is near impossible to rank your business in an area where there's a ton of competitors between you and that area. If I am a medical practice, and want my Google listing to show up 10 miles away, and there are three other medical practices between myself and that area, it is pretty much IMPOSSIBLE to rank there. Lots of SEO agencies will tiptoe around this, but it's frustrating that we are limited based on where the competition is."– Mark Hite, Digital Marketing Account Manager
"AI tools are a game changer, that's a fact, however, I wish professionals weren't so keen to change everything for it. As AI tools gain more space in our industry, so should the importance of studying and understanding how a professional specialty can use the tools in their favor, instead of fearing it. SEO is not dying, not by a long shot, but just as other industries are evolving, so is SEO and it's our responsibility to learn how to incorporate those changes in our day-to-day."– Daniela Molinari, SEO Strategist
"Manual reporting – bring on the life of automation!!"– Janine Syster, Franchisee Success Account Manager
"This year, I wish the pandemic wasn't a thing as SA detected a new variant. It has caused immense disruption to people's lives and livelihoods, and has had a devastating impact on the global economy. I also wish that financial inequality wasn't so pronounced, that unhealthy habits weren't so hard to break, and that life lessons weren't so hard to learn."– Ryan Smyth, Senior Account Manager
"Inflation and the looming recession – we have fewer people that are able to afford to start a business or own a franchise. Hopefully, we see a change soon and we see more business owners emerge."– Niressa Singh, Senior Account Manager 
"The looming recession can go away. But specific to digital marketing, it would be nice to see more synergistic relationships being built across organizations to better communicate, develop, and grow digital marketing strategies across the board."– Lyndsee Rothenburg, Senior Account Manager
Are you interested in learning more about how IDS can help your business with search engine optimization?Get in touch with a member of our franchise marketing company team today!