Website design is a critical part of the franchise sales process. In today's world, potential franchisees turn to the internet in order to research investment opportunities. Having just the right website design can help catch your future customers' attention, give them the information they need about your business, and show them the next steps to take to start the process. At Integrated Digital Strategies, website design for franchisors is our specialty. Here's a quick look at how revamping your website can help you expand your franchise brand.
Catch Potential Franchisees' Attention With Strategic SEO Keywords
One of the reasons website design is so important to franchise sales is due to SEO strategies. Potential franchisees who are researching new opportunities often rely on Google searches to see what's out there. Understanding what search terms they'll use, and being sure to strategically use them on your website, is a great way to divert more of these potential franchisees to your website. At Integrated Digital Strategies, we're experts in SEO. Our research helps us reveal commonly-searched keywords that can help your website get more traffic! Relying on this strategy helps to ensure that you're getting the most site visits possible.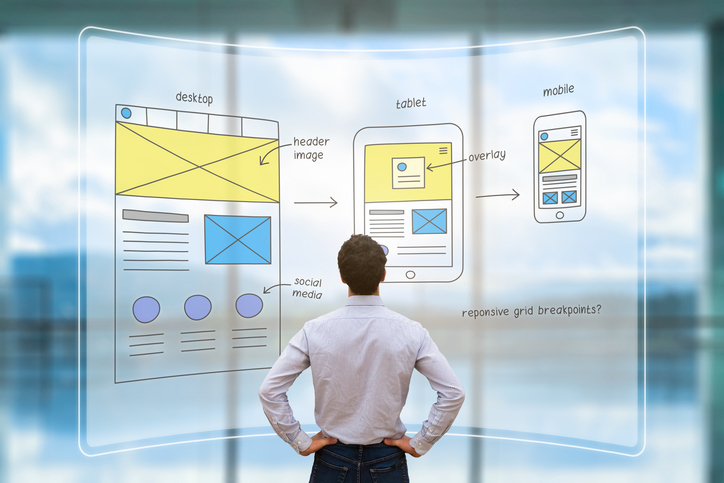 An Intuitive Design Helps to Get Your Message Across
Having an easy-to-navigate website design is another way to help you hold the attention of potential franchisees. A well-organized website will have information on all the topics entrepreneurs want to know more about: training and support, estimated investment, brand offerings, and so forth. Furthermore, this information should be provided in a way that is easy to understand and navigate. Integrated Digital Strategies has years of experience building beautiful and highly-functional websites for the franchisors we represent, helping them to get their message out clearly while holding the attention of those who visit their sites. Don't lose potential customers because of a website that's outdated, full of broken links, or overly general in its information.
Less Work for Your Staff
A great franchise website will provide information on all of the most important details of your business. Potential franchisees can browse it at their leisure, learning what you have to offer at their own pace. Putting this information online can save your staff valuable time when more of the entrepreneurs who contact you have already researched the opportunity you're offering.

These are just a few reasons that a great website design is key to franchise sales. Contact us today to learn how Integrated Digital Strategies can help to improve your site design!