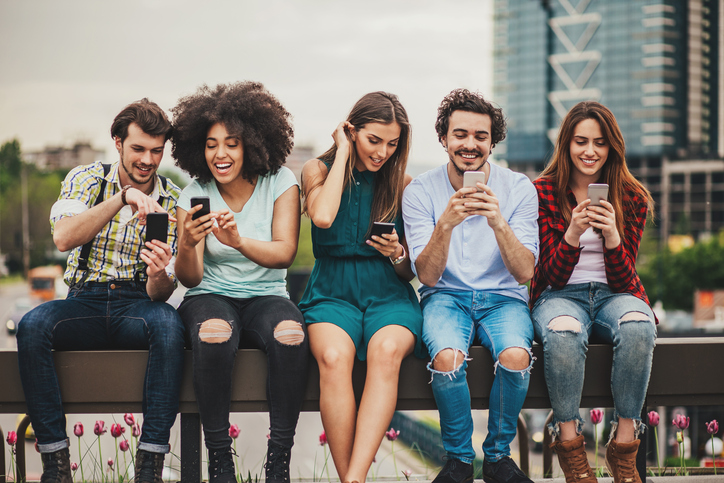 Social media has taken on a life of its own in recent years, and it is certainly here to stay as a top player in advertising and building both personal & business relationships. While many marketers and companies utilize Facebook to build communities, listen to their consumers, increase brand awareness, and drive sales… the age-old question still comes up often in strategy development: Organic vs. Paid social media advertising?

With resounding confidence, we say… both! It should never be organic OR paid, these two avenues should be running parallel to each other at all times.
Think of organic social media as a way to foster the community of followers that you have already built. Use relevant, timely, and interesting content to engage, gather opinions, or fill your fans in on something special. Not to mention, Facebook started simply as an online community—a way to stay in touch—and this is still a core function of Facebook and its algorithm even on the business side of the platform.

...Which brings us to paid social media, aka social media advertising. Paid social (when done right) accomplishes a particular goal within a target parameter. Usually, this goal is to drive leads or sales, gain event attendees, or increase site traffic. One discovery that often comes up in client conversation is that they aren't aware that paid social media is pushed out to a very specific target audience that may or may not encompass those who already "like" your page. That's the beauty of paid social media advertising when you have the right tools and knowledge: the amount of people you can reach that perfectly fit your target is a game changer.
Social Media Advertising
Facebook likes to see that a business page is engaging with the community via relevant organic content, in addition to spending money on quality advertising. Employing both of these strategies in conjunction appeals to Facebook's algorithm, and will help each type of content perform better. Plus, if you're pushing out great advertising and a user clicks over to your Facebook page from an ad, you want them to see consistent posts and engagement on your page to build your legitimacy as a brand.

Engaging your followers on social media doesn't have to be a mystery. With the proper combination of organic and paid social media, you can see your influence improve. The key thing to remember is that, like any comprehensive marketing strategy, your social media strategy should cover all your bases, be measurable, and work toward a specific goal. These three things are crucial to seeing a successful strategy—and continuing to improve it.

Social media is the new giant in marketing, and Integrated Digital Strategies is equipped with content producers and social media experts to up the ante on your strategy. Get in touch with us to get started on your comprehensive social media strategy.