Our digital marketing services for cleaning franchises have been honed through years of experience. This expertise gives us good insight into the industry, your competition, and your value proposition. Altogether, it allows us to create better and more compelling content.
We know there are lots of good reasons why people want to join the cleaning industry:
Your B2B model is more resistant to recession than others
Oftentimes, cleaning franchisees don't need prior industry experience
There are a wide variety of potential customers to work with
When we manage digital marketing for cleaning service franchises, we know just how to highlight these key selling points, along with the unique franchise offering you've developed.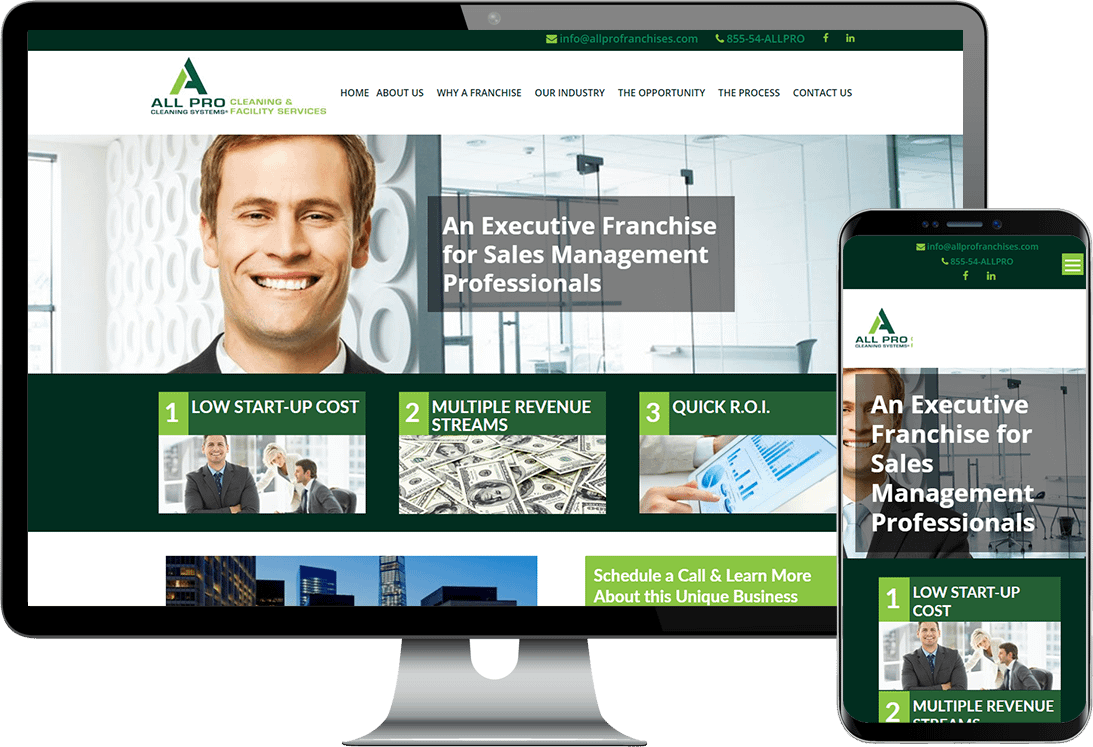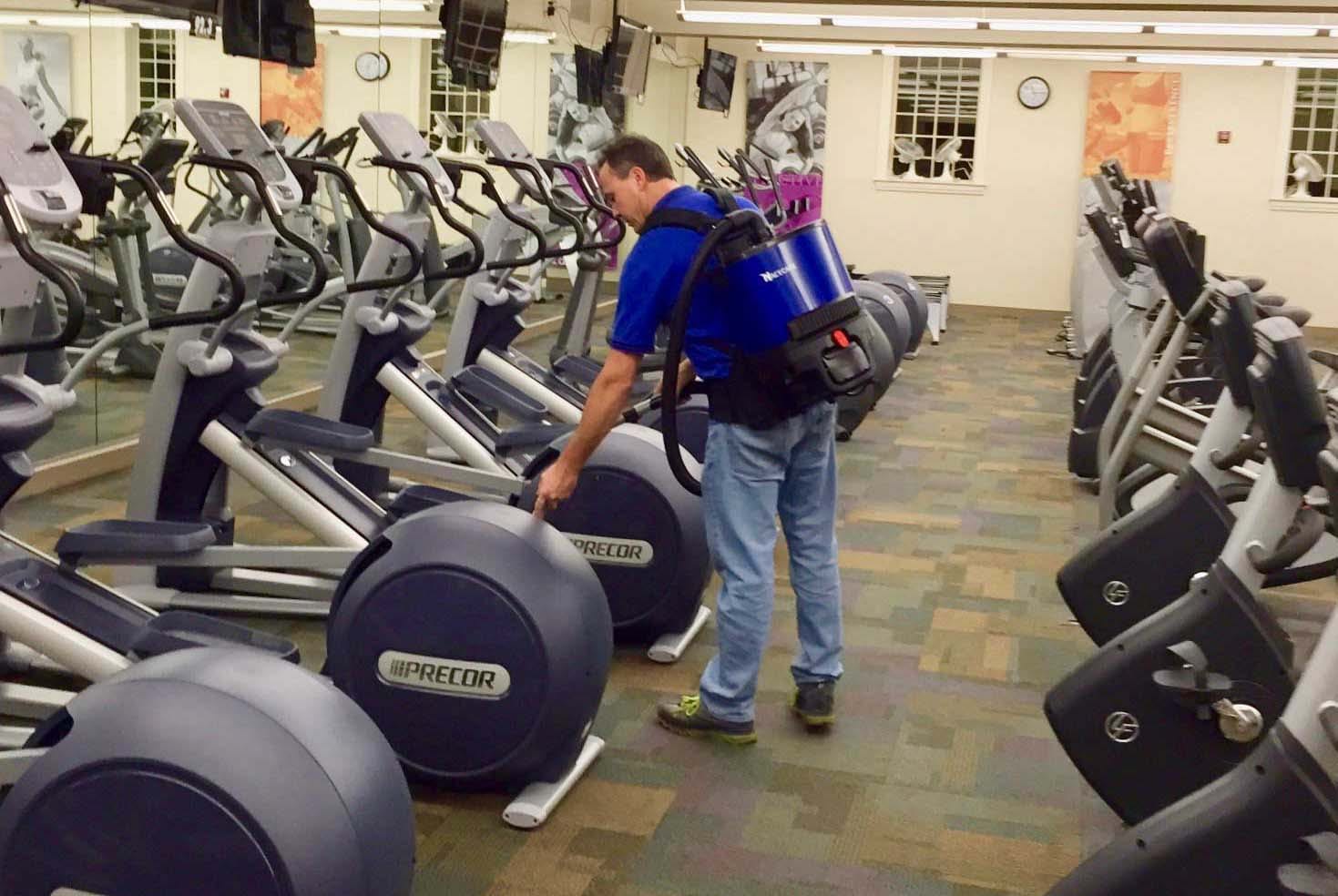 HIGHLIGHTING THE STRENGTH OF YOUR INDUSTRY
The cleaning industry is going strong, and we know just where to find relevant and up-to-date statistics that demonstrate the strength of your unique opportunity.
One of the reasons that your industry is booming is that businesses need your services. If you're in the business-to-business field, there's a good chance you provide services in places like office parks and retail establishments – places that need to stay clean in order to run smoothly.
We'll ask you about the types of customers you usually serve and will craft compelling content that demonstrates the high demand for your services.
YOU'RE SELLING TO A WIDE AUDIENCE
One thing that many cleaning franchises have in common is that they're not necessarily targeting one type of investor. Having a particular skill set or background is often secondary to being hard-working and financially well-qualified. As such, you're in the enviable position of having a wide pool of prospective franchisees to choose from.
We'll work with you to decide what criteria your leads must meet and where there's room for flexibility. Then, we'll develop a customized suite of services that are designed to find your ideal leads where they live online and draw them through the funnel towards contacting you for more information.
OUR DIGITAL MARKETING SERVICES FOR CLEANING FRANCHISES SET YOU APART FROM THE COMPETITION
It's true that we have years of experience working with cleaning industry franchises, but we know that your franchise opportunity is different from any other. We'll spend time getting to know you and how your services stand out from the rest. We'll also be interested in learning about the unique franchisee support systems you have in place.
Our experience in the industry will be a benefit to your brand because we're familiar with some of its key trends. That being said, we're committed to helping you carve out a niche that's all your own.
Want to learn more about how we provide digital marketing for cleaning franchises?
Contact IDS today to see what we have to offer.