SEM is another way of talking about paid search engine marketing for franchises — the search terms and ads that you pay Google and other search engines to run. Not only are these ads useful for attracting attention to local businesses, but they're also extremely effective at drawing attention to franchise opportunities.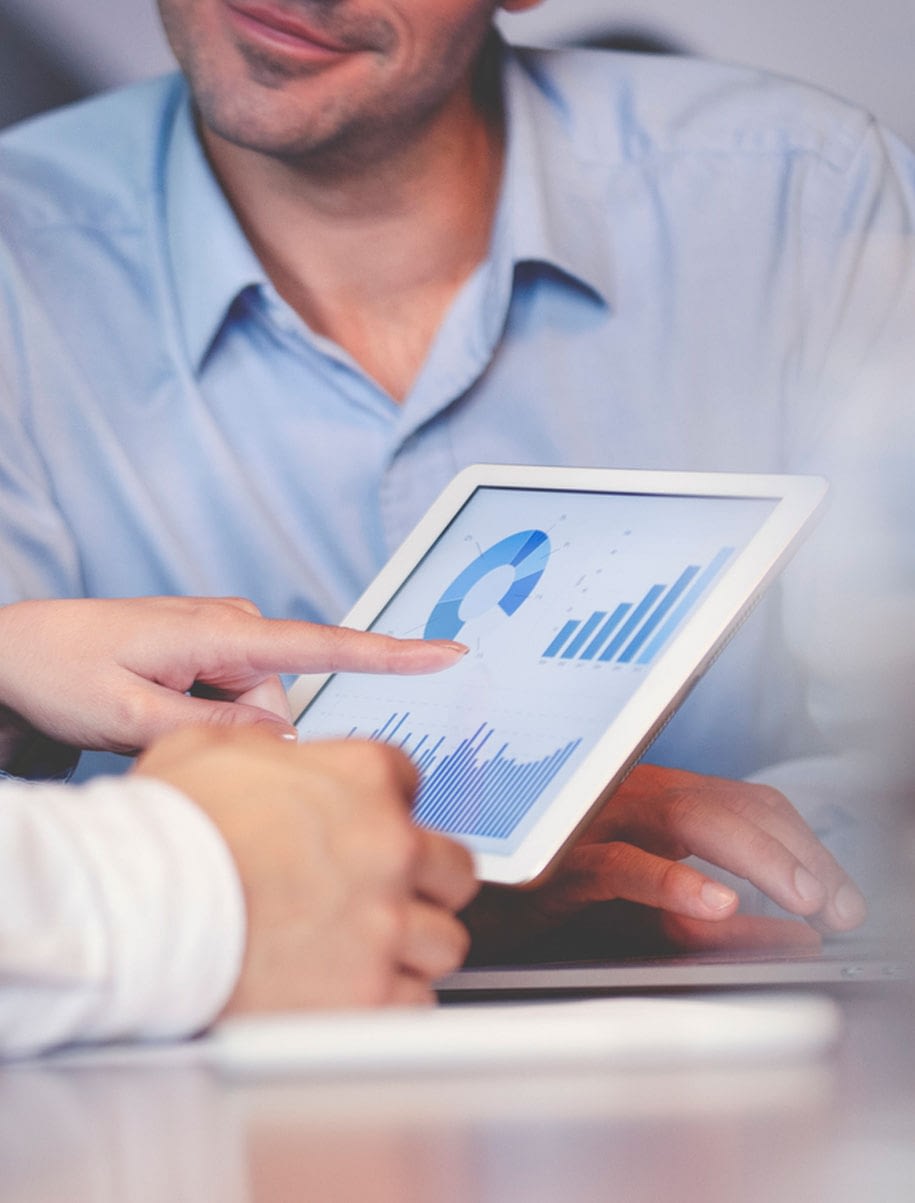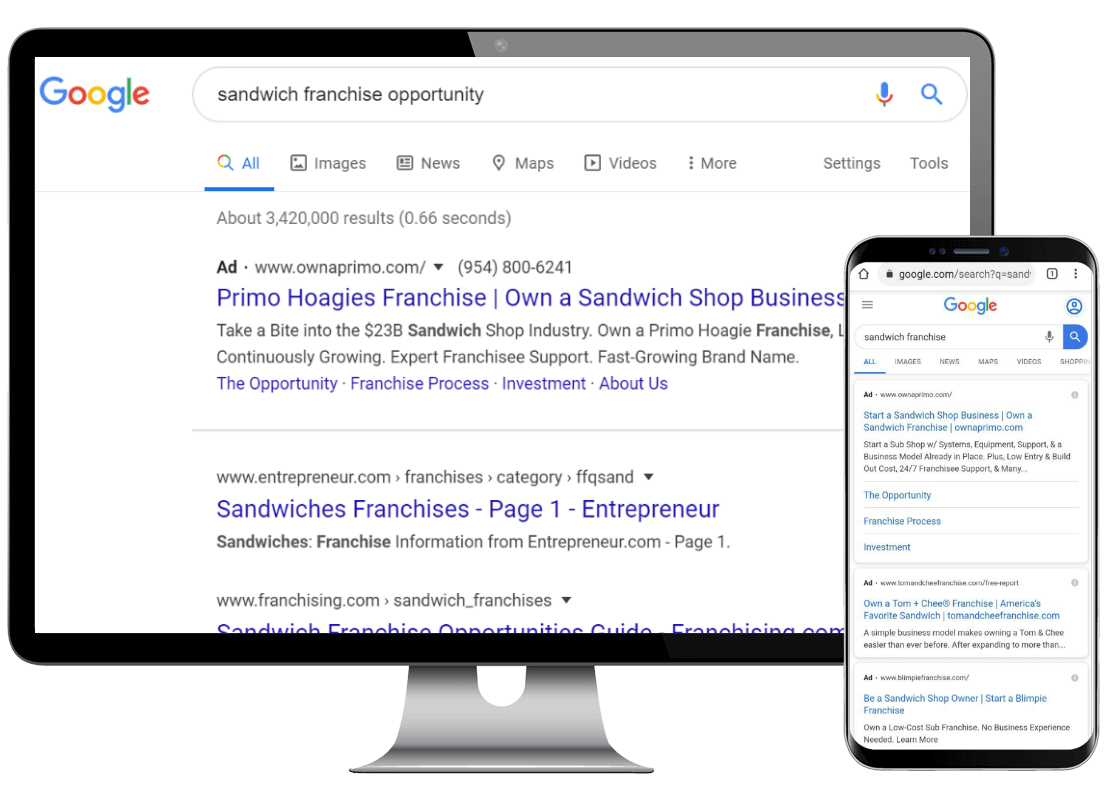 Why Do You Need Search Engine Marketing to Find Franchisees?
Pay-per-click for franchises is a key part of any inbound marketing strategy. When paid search is combined with SEO, you get more impressions and a higher click-through rate, which improves conversions. Businesses that advertise their products and services to consumers already know that SEM is a great way to find the right audience. For franchise clients, whose audience is much smaller, it's important to utilize every available strategy to catch their attention, and SEM has proven to be an especially effective tool.
Our franchise clients love that SEM ads are easily tracked – it's easy to see how many clickthrough conversions you're getting for your budget, which ads are most effective, and so forth. This allows us to jointly adjust your marketing strategy to get you the best possible results for your budget.
Here are a few especially compelling facts that demonstrate why now is the time for franchisors to invest in franchise PPC services with IDS: 
SEM is now able to effectively target specific audiences better than ever before – great news for franchisors looking for their ideal franchisees.

More ad types and tools are always being developed. While PPC ads traditionally looked very similar to one another, the field is rapidly evolving, allowing franchisors to make a stronger impression on their target audience.

Experienced account managers are more important than ever! As more facets of PPC become automated, account managers who are adept at analysis and troubleshooting will be crucial to making the most of any PPC campaign.
PPC for Franchises With IDS
IDS offers a wide range of franchise PPC services that are designed to effectively catch, and hold, the attention of qualified prospective franchisees. Below are a few of the ways we help our clients do that.

Everyone wants their website to be more visible, but it's important to ensure that it shows up in just the right context. We'll make sure it does and that your content is displayed on relevant websites.

One of the best aspects of PPC services is that they allow companies to continue interacting with viewers who previously showed interest in their content. Keep in touch with your prospective franchisees with our strategic retargeting services.

A picture might be worth a thousand words, but a video is priceless. IDS can integrate video advertising on YouTube to make a strong impact on your target audience.

Landing pages are key to funneling visitors through the process of viewing your content and converting leads. We'll design PPC landing pages that make it easier for prospective franchisees to get in touch.

We'll consistently monitor how your campaign is performing so we can optimize your advertising budget to provide you with the highest quality leads.
For franchisors, finding the right audience is crucial. They're looking for investors who have the financial means, the drive, and the interest in their field to help them expand their brand. At IDS, we've been conducting search engine marketing for franchises for years — and with great results! Contact us to learn more about how we can do the same for you.
LET'S TALK FRANCHISE


DIGITAL MARKETING!